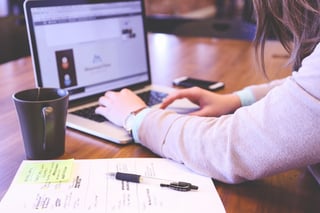 Microsoft Dynamics isn't just for large, established enterprises—there are many extraordinary Microsoft Dynamics benefits for small businesses and startups as well. Microsoft Dynamics is an affordable, versatile system that can be easily scaled to the needs of any organization. Below, we share the benefits of using Microsoft Dynamics for startups.
3 Benefits of Using Microsoft Dynamics for Startups
1. Improved Customer Retention
Microsoft Dynamics GP offers a wide variety of customer service benefits that aid in both customer acquisition and customer retention. The faster a startup can gain customers and keep them, the faster that startup can grow, as everyone knows that customer retention is far less costly than acquisition and leads to a stable financial foundation on which a business can build upon.
Some of the core Microsoft Dynamics benefits include: increased agent productivity, omni-channel servicing, self-servicing, and field servicing. Essentially, your employees will be able to serve your customers wherever they are, and your customers will be able to reach out to your staff members through a variety of well-integrated channels.
2. Increased Sales Efficiency
Lean startups often have to chase leads and procure sales with a lean team of talented and dedicated individuals. Microsoft Dynamics empowers each individual employee with the ability to reach out to more leads in less time. With social selling, opportunity management, and mobile sales solutions, an increased sales efficiency correlates directly to more dollars in a startup's fund. Microsoft Dynamics includes complex sales intelligence and analytics algorithms—in addition to a full content collaboration system—so that your selling team will be able to make the most out of the time they have.
3. Integrated Software Solutions
In a startup, it's absolutely critical that everything operate smoothly. Rather than having to create proprietary systems or struggle with disparate software solutions, a startup can integrate nearly every part of their business with their Microsoft Dynamics platform. Microsoft Dynamics integrates naturally with Office 365, Microsoft SharePoint, Microsoft Outlook, and all other Microsoft solutions. This removes gaps and redundancies while also reducing the administrative, maintenance, and troubleshooting hours that the organization needs to pay for.
Startups thrive on innovation, and many feel that they need to level the playing field between themselves and their entrenched contenders the only way they can—through technology. The above Microsoft Dynamics benefits are some of the easiest ways a new, lean company can catch up with the competition. Contact us now for a free consultation regarding what Microsoft Dynamics can do for you.