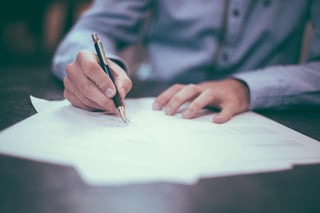 If you've decided to try the Microsoft Dynamics suite of business software, you may want to consider investing in a Microsoft Gold Certified Partner to help you set up, implement, and integrate your solution. Consider this: no matter how computer savvy you are, if you didn't create the software yourself, chances are you don't know the full range of things it can do. For example, every day, employees only utilize fractions of the capabilities of even the most basic of Microsoft programs, such as Word or Outlook.
There are Microsoft Gold Certified Partners all across the world who understand the ins and outs of the Dynamics suite and how it can work best for your business. If you're looking to invest in a partnership, here are a few questions you should ask a potential partner to ensure that you've got the information you need to make an informed decision:
How Many Years of Experience Do Your Consultants Have?
It takes time to become a software expert, and the more years of trial and error your potential Dynamics consultants have under their belts, the more you can count on them to quickly understand your needs and point out features you may not be using. Ideally you'll want the person or people working with you to have at least several years of experience before they start recommending anything (our consultants each have over 14!). This way they'll have had the opportunity to see how different aspects of the software have played out in the long-term for other businesses and can apply that wisdom to yours.
Will a Team Be Assigned to My Project?
Depending on the size of your business, you'll likely want to know how your project will be managed before it begins. Typically, you'll have a single point of contact, but that doesn't mean there won't be multiple people working on your account. Find out who does what, and how everything will be communicated between team members.
Do You Have Experience Within My Industry? What Are Some of Your Major Successes?
Giving your potential partner a chance to talk about their client successes is not only something they'll appreciate, it will also allow you to discover more specific information about what they do. Follow up on their statements with industry-specific questions. Even if they don't know the answer, you should be able to tell if they have the insider knowledge you need. A person with experience in your particular industry, while not specifically required, will make them that much more likely to be able to anticipate what you'll need as you set up and integrate your Dynamics solution. It's always helpful to form a relationship that allows you to ask the many questions you'll undoubtedly have as you get everything organized, and having something in common can really forge that bond.
Want to talk to a Microsoft Gold Certified Partner about your Dynamics software needs? Contact IES today for a free consultation.