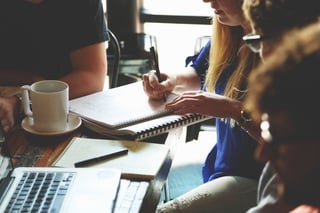 Small business owners looking for a comprehensive, well-supported, and affordable ERP solution may want to consider the many advantages of Microsoft Dynamics Great Plains (GP) business solutions. Microsoft Dynamics GP has long been a staple throughout many industries, bringing an integrated Microsoft suite to enterprise resource planning. Below, we list a few of the major reasons why Microsoft Dynamics GP is an excellent solution for SMBs.
4 Reasons SMBs Should Consider Microsoft Dynamics Great Plains Business Solutions
1. Microsoft Dynamics GP Improves Productivity
Dynamics GP is aimed at empowering employees—something that is perfect for small businesses that often have employees who need to wear many hats. The collaboration and communication tools in Dynamics GP will ensure that team members can always connect and that decision makers always know exactly what the situation is; something that small business owners often struggle with. And because the software is intuitive and easy to use for most anyone who has experience with Microsoft products, the necessary training is minimal.
2. Microsoft Dynamics GP Is Easy to Deploy and Maintain
In addition to requiring little training, one of the major benefits of Microsoft Dynamics GP is how it can be easily deployed and maintained. Not all SMBs have the budget for on-site technicians, and Dynamics GP provides the additional benefits of being supported by many organizations, easy to install, and working out-of-the-box without the need for any proprietary adjustments or modifications.
3. Microsoft Dynamics GP Is More Than an ERP Solution
Dynamics GP integrates into the full suite of Microsoft's products and provides far more than just enterprise resource planning. Included in Microsoft Dynamics Great Plains business solutions are advanced features such as financial management, sales and servicing, business intelligence, and human resources and payroll—essentially everything that an organization is going to need moving into the future.
4. Microsoft Dynamics GP Supports Growth
A small business owner doesn't just want a solution that's right for them now; they want a solution that they can grow with. Designed for everything from small enterprises to larger organizations, Dynamics GP can scale with your business. This means that you won't need any costly software transitions later on. Dynamics GP has the advanced features that your business will need to thrive.
Are you thinking of adopting Dynamics GP or another ERP solution for your small business? Contact us today to find out more about Microsoft Dynamics Great Plains business solutions and whether they are a good fit for your company's unique needs.