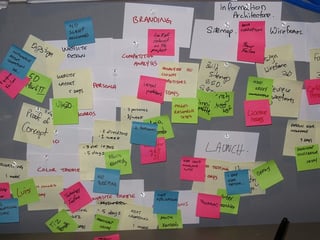 Microsoft Dynamics NAV is an incredibly powerful resource management solution for SMBs. But that doesn't mean that it needs to be managed by an SMB itself. Outsourcing Dynamics NAV project management can convey many benefits, not the least of which include streamlining your own operations and improving upon your internal controls. Here are a few major reasons why Microsoft Dynamics NAV may be best managed through a trustworthy Microsoft Dynamics Partner.
4 Reasons You Should Outsource Dynamics NAV Project Management
1. Acquire a Single Reliable Point of Contact
Microsoft Dynamics NAV provides everything from accounting to logistics. With that in mind, SMBs who do not outsource their NAV project management may need to work with many different sectors, such as third-party bookkeepers and CPAs or sales and marketing professionals. By outsourcing Dynamics NAV project management, an SMB can acquire a single point of contact through whom they can direct all of their inquiries. This streamlines and simplifies the process of resource management for the SMB owner and their administrators.
2. Avoid Any Potential Business Interruption
An ERP solution will be well-integrated into a company's operations. Any interruption within the system itself has the potential to bring the company grinding to a halt. By outsourcing NAV project management, an SMB will be able to ensure better business continuity. The outsourced third party will be able to monitor and maintain the system effectively and will be able to respond quickly if there are any technical issues that need to be resolved.
3. Transition Between Global Markets Effectively
One of the most powerful aspects of Dynamics NAV lies in its ability to track global markets. But transitioning between global markets can be complicated and it can require expertise within numerous fields. A skilled NAV project management team will be able to implement and integrate Dynamics NAV appropriately so the enterprise can move seamlessly between global markets and there is no confusion when it comes to logistics, procurement, shipping and transactions.
4. Leverage the Full Power of Microsoft Dynamics NAV
Microsoft Dynamics NAV offers a wide inventory of features, many of which a small business owner may not even think to consider using. An expert Microsoft Dynamics NAV project manager will be able to give a business owner suggestions regarding how Dynamics NAV can be appropriately leveraged for better results. Leveraging their knowledge of Dynamics NAV will help you maximize your use of the software and will set you up to achieve greater success.
As a complex and powerful resource, Microsoft Dynamics NAV is best used by experts. If you're still considering a transition to Microsoft Dynamics NAV, contact IES today. IES offers complete Microsoft Dynamics NAV support, from implementation to consultation.