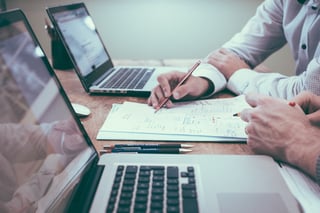 Is your business trying to improve customer retention? Microsoft Dynamics CRM can help. Customer relationship management platforms provide a consolidated solution that makes it easier to connect with, engage, and serve your customers.
Customer retention is an incredibly important component to building a business; not only is customer retention less expensive than acquisition, but it also builds your brand and fosters stronger relationships with your customer base. Here are four of the major ways that Microsoft Dynamics can be used to improve upon customer retention.
4 Ways Microsoft Dynamics CRM Improves Customer Retention
1. Identifying Your High Value Customers
There's an 80/20 rule in business: 20% of your customers are responsible for 80% of your sales. While this may not be directly accurate, it emphasizes something important; you have certain high value customers that need to be treated as such. Microsoft Dynamics makes it easy for you to identify and protect these high value customers so that you can put all your effort into retaining the majority of your sales.
2. Engaging Customers with Unique Offers
When you're trying to engage customers, one of the best ways to do so is through unique deals and discounts. Microsoft Dynamics CRM gives you the opportunity to tailor these deals based on a customer's prior history with your business, thereby increasing the possibility that they will come back for more.
3. Creating a Rewards System for Customers
Rewards systems and "gamification" have been shown to increase customer engagement and make customers feel more valued. You can create a rewards system for your customers that keeps them coming back, and Microsoft Dynamics can help facilitate this and make it easy. Through analytics and historical purchase tracking, you can make sure your customers are rewarded every time.
4. Making Your Communications Personal
Microsoft Dynamics includes Microsoft Social Engagement, a solution that makes it easy for sales teams to monitor sentiment and connect with customers directly. The more personal and direct your communications with your clients are, the more valued they will feel—and the more likely they will be to stay with your organization long-term. Many studies have found that something as simple as personalizing an email can make a customer feel inclined to connect with a company more often.
These are only four of the ways investing in Microsoft Dynamics CRM can improve customer retention for your business. For more information regarding the benefits of the Microsoft Dynamics suite, contact us today.