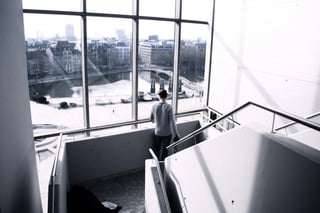 Magento CRM is a valuable, all-in-one customer relationship tool, but that doesn't mean that Magento CRM integration is a trivial process. Though Magento CRM may be fast to deploy, it needs to be customized to your company's unique requirements. Below, we share a few of the traditional barriers to success during a Magento CRM integration.
5 Barriers to Success During Magento CRM Integration You Need to Know
1. Not Creating a Proper Data Transition Plan
When transitioning your data to Magento CRM, you will often need a multi-phase deployment—initially transferring over your static information and later transferring your live data when your organization is outside of business hours. Data additionally needs to be verified to ensure that the transfer was done correctly.
2. Attempting Unsupported Third-Party Integration
Not all third-party solutions are able to be integrated with Magento CRM. In particular, legacy solutions or proprietary solutions may not be able to be integrated with Magento without some work. While a professional service may be able to create an integration between these systems, it will have to be developed specifically for your organization.
3. Committing to Training Too Late
Not all issues with Magento CRM are purely technical ones. A customer relationship management solution will need to be worked with closely by your employees. Training and familiarization needs to begin early on in the transition process if your employees are going to be able to adjust easily. Once the integration has been completed, your employees will need to have access to support as they continue to learn.
4. Failing to Transfer the Proper Permissions
When initializing a CRM solution, the proper permissions need to be given for each employee and administrator. Security permissions have to be given only on the level that each employee or administrator truly needs; otherwise you could create a security issue or make it difficult for employees to complete their work.
5. Not Leveraging Advanced Magento CRM Features
Magento CRM offers many advanced features in terms of analysis, accessibility, and integration. Organizations that transition to Magento CRM without guidance may only seek to duplicate the features that their previous CRM provided. By digging deep into Magento CRM and learning more about it, you can gain access to all of the power that the platform provides.
As with any radical adjustment to your organization's infrastructure, it's always best to involve a professional. A partner skilled and experienced in Magento CRM integration will make it easier for your business to transition to Magento CRM without any of the potential pitfalls listed above. To talk with an expert partner, contact us today.