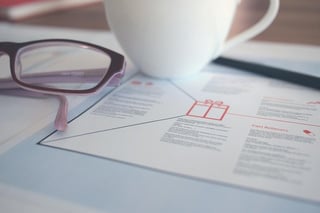 Are you thinking about transitioning to a cloud ERP? There are many benefits for small business owners in investing in cloud ERP solutions—many of which you don't need a degree in technology to understand. Below, we list some of the major benefits of transitioning to cloud ERP solutions for small business owners.
5 Benefits of Cloud ERP Solutions for Small Business Owners
1. Better Performance, Resources, and Technology
A cloud ERP solution lets you leverage advanced technology that your business may not otherwise be able to invest in. A cloud ERP has the ability to access resources on-the-fly; if your organization suddenly needs to scale upwards, it will be able to do so without you having to invest in costly equipment upgrades. On-premise ERP solutions often require significant system resources on both your server and the desktop PCs and laptops accessing it. While this can cause a system slowdown that interferes with performance, cloud ERP solutions don't suffer from these problems.
2. Reduced Cost of Adoption and Overhead
Cloud ERP solutions are generally far less expensive than other on-premise products. Rather than having to directly license a software product, you will be able to license an ERP solution on a monthly basis. You won't need to invest in equipment and you can downsize or scale your product upwards as desired.
3. Increased Security and Authentication
Security and authentication are absolutely essential to modern businesses, but many small business owners struggle with securing their internal data and their client information. A data breach can cost companies thousands of dollars in damages, and some small businesses may not be able to recover. Cloud ERP solutions offer advanced security bolstered by additional resources.
4. 24/7 Accessible Support
Cloud ERP solutions offer support 24 hours a day and 7 days a week. For small business owners, it's often not possible to maintain an internal IT team or pay for technical support. With a cloud ERP solution, you'll gain access to the support that you need without any additional costs. This gives you the power to avoid downtime or business disruption while being able to facilitate and streamline your operations.
5. Easier Growth
Small businesses often encounter issues when growing. Cloud ERP solutions are specifically designed to be easily scaled upwards, such as the Microsoft Dynamics GP ERP solution. Cloud ERP solutions can rapidly deploy new resources, don't require equipment upgrades, and will make it easier for you to leverage your human assets without having to invest in additional products.
ERP solutions are designed to improve upon every level of an organization. If you're a small business owner, an ERP solution will give you the opportunity to focus more on growing and developing your business rather than having to manage the minutiae of your operations. To speak with an expert about the best ERP solution for your specific business, contact us today.