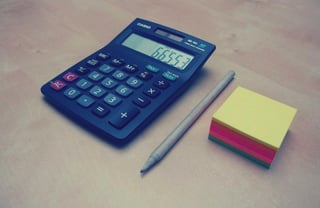 Microsoft Dynamics Great Plains (Great Plains) is a faster, easier, and simpler way to manage your organization's financials. Through Great Plains, you will be able to reduce administrative costs and improve the accuracy of your reporting. Below, we share a variety of other ways that Great Plains makes accounting easier for businesses.
5 Ways Great Plains Hacks Accounting
Making it easier for a small team to manage large projects. With Great Plains, accounting processes are streamlined enough so that an organization doesn't need to maintain a large accounting team. This will reduce the cost of your accounting services and empower the accounting team that you do have. This is especially important for small business owners who may find themselves having to deal with their accounting services on their own.
Analyzing accounting for better profit models and simulations.Great Plains offers advanced profit models and simulations to better leverage your accounting data. Your accounting data can be used to create projections that will tell you whether or not your current direction is profitable and what adjustments you may need to make. These profit models and simulations can be used to procure funding in addition to developing your business.
Providing for complete collaboration through the Cloud.Great Plains provides both on-premise and cloud-based access. Cloud-based access provides better collaboration, allowing an out-of-office CPA to review your work or letting you outsource critical accounting and bookkeeping services. All of this makes your accounting team more agile and effective. Better collaboration also frees you from the office, making it easy for you to connect to your accounting records from anywhere in the world.
Automating, integrating, and streamlining accounting operations.Great Plains can integrate directly into ERP, eCommerce, and CRM solutions that are provided by Microsoft. This makes it easier for your organization to transfer data between modules and automatically import information. Sales that are completed through your Microsoft Dynamics eCommerce portal can be automatically ported into your accounting system, reducing the chance for error and improving upon the timeliness of your reports.
Offering complete support for an organization's needs. Microsoft Dynamics GP comes with 24/7 support.If you have any question regarding the accounting services that Great Plains provides, you'll be able to get the answers quickly. You'll be able to produce your reports faster and avoid any accounting road blocks that could potentially prevent you from getting the information you need when you need it.
These are only some of the ways that Great Plains accounting can improve your business processes. Want to speak with an expert to see how Great Plains can hack your accounting? Contact us today.