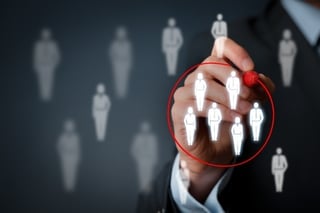 Effective customer relationship management (CRM) can earn your business a big pot of gold in the form of new sales and client retention. Good CRM software like Microsoft Dynamics is the rainbow that will lead you to that gold.
But a CRM platform is only as useful as the people that log in. If you don't understand how to use the software to its fullest potential, it will fail to yield the ROI you were expecting.
A CRM platform like Microsoft Dynamics improves workflows that maximize customer relationships. It's one of the most important tools available to help you capture new business, retain and upsell existing customers, and improve the efficiency of your team.
If your CRM can do all that for your business, isn't it worth spending the time to make sure you're utilizing it properly?
Here are six key reasons you should invest in Microsoft Dynamics CRM Training:
1. Level the playing field.

Training will establish a baseline understanding of how to use this powerful tool. It will be the first step toward creating a culture of performance accountability. To put it another way, if you provide Microsoft Dynamics CRM Training, your team won't be able to use the platform as the reason for poor performance.

2. Give every team member equal advantage.
Whether you're utilizing the CRM for sales or customer service, your business will benefit from Microsoft Dynamics. But that's only if everyone understands all of the features and how to leverage them to improve their outcomes.
3. To establish a baseline for the capture of customer information.
Microsoft Dynamics CRM training can help you establish the "rules of engagement" before deployment of the software. If you power up the CRM without setting expectations for the capture of information, your team will record data incorrectly – or possibly miss important fields altogether. Inconsistent data capture could create miscommunications that could lead to customer service snafus. It could also hamper crucial business decisions down the road.
4. To improve efficiency.
If you multiply the amount of time it would take each of your individual employees to figure out all the features in the Microsoft Dynamics CRM, the cost of the software would skyrocket. This would also lead to inconsistencies in how information is captured in the system. Before you know it, you could have a real mess on your hands.
5. Uninterrupted customer service and sales.

Before you go-live on any new software, we highly recommend training as a way to create a seamless transition for customers. We've all had customer service phone calls where we wait on hold as the company rep ineptly searches through an unfamiliar database. With Microsoft Dynamics CRM training, your customers and prospects will never know you just installed a new system.

6. Immediately take advantage of reporting features.
Without training, how will you know if the out-of-the-box reporting functionality will suffice – or if customized reporting would make more sense for your business?
The benefits are clear – your go-to-market implementation time will improve by investing in Microsoft Dynamics CRM training. Contact us today to find out more.