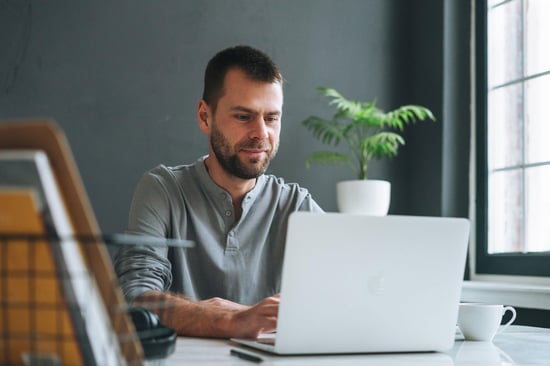 As your business starts looking for ERP solutions to help with workflows, the research likely turned up a lot of information on Microsoft products, specifically Microsoft NAV. Organizations can do a lot with the platform and use it to transform how the entire business functions. It's important to understand precisely what your business can accomplish with the features available within Microsoft Dynamics NAV. In addition, we touch on the newest evolution, called Dynamics 365.
What is Microsoft Dynamics NAV Used For?
Microsoft Dynamics NAV is an end-to-end ERP solution designed to help small and medium-sized businesses (SMBs) gain greater control and line of sight into essential business functions, including:
Accounting
Project Management
Supply Chain Management
Procurement
Operations
One of the benefits of using Microsoft Dynamics NAV is its flexibility for companies. Businesses can start with a few modules, then expand the platform by adding new capabilities based on updated business demands.
In addition, organizations can integrate other Microsoft products already in use, like Office 365. There are also plugins available to make the software compatible with other third-party products.
Essential Dynamics NAV Components
Microsoft Dynamics NAV consists of multiple modules designed to handle specific business functions.
Finance and Accounting
The finance module handles everyday financial transactions used in business, including:
Cash Management
Fixed Assets
Receivables and Payables
Financial Reporting
G/L budgeting
VAT and Tax Reporting
Businesses gain better control over the management of company finances. You can also use the financial information stored in the database to help spot industry trends and plan future strategies.
Project Management
The project management module allows users to perform common tasks like configuring jobs, scheduling resources, and information gathering for budget management. Organizations can also track employee hours using built-in timesheets. In addition, project managers can get an overview of items like:
Individual Jobs
Employee Allocation
Machinery Use
Resource Use
Supply Chain Management
With the Supply Chain Management functions available within Microsoft Dynamics Nav, organizations can reduce redundant tasks. In addition, the platform helps companies improve accuracy through automation while cutting down on overhead and handling time.
The ERP gives your company control over the entire supply chain. Your organization can build a customized view of all supply chain activities, including:
Inventory Levels
Trend Reports
Transportation Plans
Forecasts
Real-time data insights help with essential business processes like keeping up with supplier statuses, what's happening in production plants, and the day-to-day functions within distribution centers.
Sales and Marketing
The Microsoft Dynamics NAV platform provides employees working in sales and marketing with the tools necessary to obtain accurate customer information. In addition, teams can easily access and manage contacts and networks. Marketing can set up campaigns targeted at core audiences while improving customer relations.
Your sales and marketing teams can streamline business tasks related to:
Tracking contacts
Setting up and launching marketing campaigns
Identifying new opportunities
Updating customer information
Reviewing client activity
Intelligence and Reporting
Even small companies typically take in a large amount of data each day. Dynamics NAV Intelligence and Reporting provides features that help companies collect, analyze, and share data related to:
Sales Figures
Operational Expenses
Purchases
Budgets
Employee Salaries
Dynamics NAV's Business and Intelligence functions help users deliver meaningful insights across the entire organization. Analysts can design a dashboard that gives them a 360-degree view of essential business workflows. In addition, users can create reports containing detailed information to help management make critical business decisions.
How Much Does Microsoft Dynamics NAV Cost?
Your organization would need to contact a licensed dealer to purchase the product. Expenses would include the cost of paying for the software license along with:
Implementation consulting costs
Business customizations
Workforce training
Integrations
Dynamics NAV is an on-premises solution. However, you may want to look at Dynamics 365 if you're interested in a software-as-a-service model.
What is the Difference Between Microsoft Dynamics NAV and Dynamics 365?
Microsoft Dynamics 365 Business Central represents the evolution of Dynamics NAV into a cloud platform. Your organization can host the platform on-premises or a fully managed cloud solution. By purchasing Microsoft Dynamics 365, you can provide your workforce with 24-7 access to business functions. In addition, Dynamics 35 Business Central allows your company to:
Provide real-time information flows
Set up integration builds using we APIs
Cut down on hardware costs
Seamlessly upgrade the platform
While NAV offers concurrent user licenses, each license provided in Business Central gets assigned to a named user. In addition, NAV provides access to a Limited User License, which Business Central does not. Instead, companies can opt to purchase a Team Member license. Both provide similar levels of functionality and access.
Your company can purchase a perpetual or subscription license for NAV or Business Central. However, the perpetual license is only available for an on-premises deployment. A cloud deployment would require your company to purchase subscription licenses. You can ask your solutions provider about possible discounts available from Microsoft for buying a long-term subscription contract.
If you choose to go with Dynamics NAV, keep in mind that your company will be responsible for any updates to the platform. You can hire a consultant like Internet eBusiness Solutions (IES) to handle the implementation strategy of your Microsoft Dynamics NAV.
Get Started with Microsoft Dynamics
If you're ready to transform how your company does business, IES can help you make the transition. We have experience working with all iterations of Microsoft Dynamics. Therefore, our team members can make your move to Microsoft Dynamics NAV as seamless as possible.
It pays to have experience on your side when implementing new software into your organization. Find out more about how IES can help with your Microsoft Dynamics implementation. We can also assist you with upgrading from Dynamics NAV to Dynamics 365 Business Central. Contact IES today to set up a consultation with one of our experts.