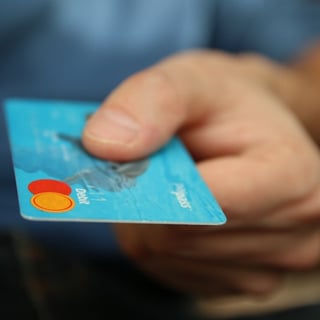 In July 2017 Microsoft held their inspire partner conference and announced it would be adding features to their Office 365 subscription to improve business to business invoicing. The new offering, Microsoft Invoicing, was designed for the small to mid-size business and helps improve estimation, invoicing, and B2B payment processing. You can access the software online or via a phone app, which makes it a great, intuitive resource for small business owners on the go.
You're going to love Microsoft Invoicing – let's take a closer look.
Benefits of B2B Payment App Invoicing
CNBC says small businesses that use phone apps save more than $370 million annually on business processes. That's because these user-friendly applications help you work wherever you are, and whenever you want to – allowing the small business owner to stay on top of administrative tasks. Microsoft Invoicing's paperless billing allows business owners to save money and time while enjoying access to a new, yet well thought out tool.
We like Microsoft Invoicing because it can completely replace QuickBooks, or you can integrate fully with the online platform. With this app, you can now build and edit an invoice, send it, and take payments, all from your phone. You can manage the tool from your Office 365 Business Center, which is the hub of all your critical business functions.
This latest innovation in the Microsoft family integrates fully with PayPal, to capture debit and credit card payments online and transfer them quickly to your bank. Microsoft Invoicing also connects with QuickBooks to transfer invoicing data to accounts. Microsoft Invoicing is an intuitive online and mobile app tool that sends slick and professional PDF invoices to customers.

It helps companies:
Complete and send bills and receive and log payments while you're on the go.

Edit customer lists and payment tracking from your phone.

Create and view monthly and annual sales and revenue reports so you can quickly spot which invoices are past due.

Sync invoicing and payment processing with QuickBooks online in real time.
Microsoft Invoicing makes it simple to create estimates before the project and invoices after it's complete. These are tasks that the typical small business owner struggles to keep up with. With Microsoft Invoicing, you can complete many of these tasks from your cell phone, which will help you find the time to keep those B2B payments coming in.
How does this new integration help small businesses compete?
Microsoft Invoicing saves time by sending payments digitally. While enterprise organizations have the cash flow to wait for payments that go through the mail, small businesses don't. Often, 30-days can elapse from invoicing to mailing to client processing and payment. Microsoft Invoicing can cut this time in half by sending payments digitally.

It also saves money by processing online. A Yahoo! Finance article stated just one average standard paper invoice costs $5.00 to process. The cost goes up for smaller companies because they typically do not process or order supplies in bulk. In fact, the article stated the average cost of invoicing and processing checks for most companies is $360,000 per year for the average firm.
If you're a small to mid-size business owner, you owe it to yourself to check out Microsoft Invoicing. While it's the newest product addition to the 365 family, it will quickly become an indispensible part of your business.