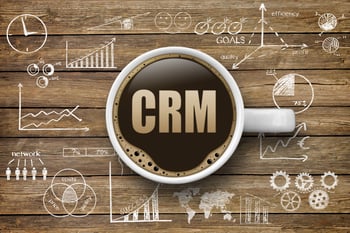 CRM software is specialized to fit the needs of different industries and business models. It is most easily understood as business-to-business or business-to-customer software, but there are also platforms designed for nonprofit organizations and other entities. There are more robust versions tailored for large corporations and more basic versions for small businesses. A SaaS model is based on an online subscription instead of a company purchasing the software. In the content below, we'll go over CRM for business uses such as CRM in marketing, and sales forecasting software.
B2B vs. B2C
A B2C CRM system will usually require a much larger database than for B2B, which typically deals with less sales volume. Yet B2B systems can still cost more because they deal with a more complex sales proposal process that is usually more personalized.
What does CRM Software Do for Me?
CRM is very useful as a sales forecasting software that can help improve customer satisfaction as well as sales. It allows you to learn more about your clientele efficiently and quickly, without taking up large amounts of office space. It's also an effective solution for sales managers to monitor employee activity, which can accelerate turning points in productivity.

CRM for business and CRM in marketing helps research and resolve customer complaints faster, which helps retain repeat business. The fact that it integrates with email and social media it gives you the opportunity to make customer service more simple and productive. Since customer information is found in one place, it helps you make quicker decisions.
If you're still wondering what does CRM software do or it can help your business, contact us at IESGP today.