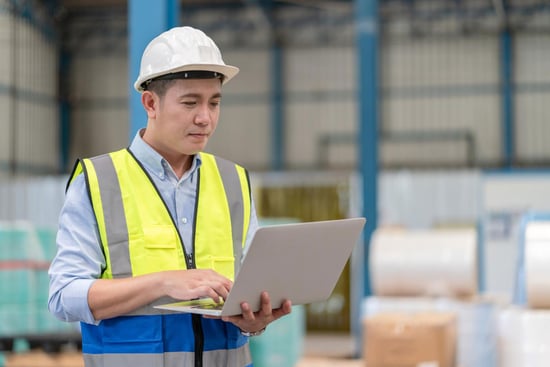 Field service agents need help dealing with issues like miscommunications, a lack of resources, and poor route planning. Dynamics 365 Field Service changes all that with a platform designed to make it easier for agents to connect with customers and increase efficiency. By allowing businesses to take a customer-centric approach, agents are better equipped to deal with problems quickly and manage operations from a single location.
What is Dynamics 365 Field Service?
Dynamics 365 Field Service is a business application module part of the Dynamics 365 ecosystem. It's designed to help field agents working for an organization deliver better customer service while out in the field. Connected Dynamics 365 Field Service uses scheduling algorithms, automation, and mobility to set workers up for success. That way, they're positioned to deal with customer issues onsite.
Here are some of the goals your company can achieve by using Dynamics 365 Field Service:
Increase your first-time fix rate — Technicians can handle problems the first time they come out, eliminating the need to send a second technician. That also boosts the number of service calls technicians can handle per week.
Better organization — Businesses can track work orders and properly resolve customer issues.
Increased sales — the platform makes identifying customers open to cross-selling or upselling opportunities easier.
Improved customer service — Field agents can schedule visits at the convenience of customers and update them on the status of a service call.
Key Capabilities of Dynamics 365 Field Service
The best way to answer the question, "What is field service in Dynamics 365" is by talking about what business can accomplish with the business platform.
Establish work orders — Clearly define what work needs to be done for a customer.
Scheduling and dispatch — Agents have access to tools that make it easier to manage resources and equipment. They also get clear visualizations of customer appointments, optimized service schedules, and more efficient routing.
Mobile accessibility — Field agents can use the mobile app to walk through service work or schedule changes.
Preventive maintenance — Dynamics 365 Field service automatically identifies what equipment needs updates and generates a maintenance appointment.
Set up billing — Create invoices based on customer service and product delivery.
Analytics — Set up reporting based on key performance indicators (KPIs) like work management, scheduling, and customer interactions.
How To Configure Connected Field Service in Dynamics 365
You can install the Dynamics 365 Field Service module in one of three ways:
Sign up for a 30-day trial of the stand-alone module that lets you explore the different features.

Purchase it through the Microsoft 365 admin center.

Add a trial for Field Service to your existing Dynamics 365 instance.
Once you download the installation, you should see options for Field Service appear in the list of Dynamics 365 applications for your organization.
Configure Field Service Settings
Go to the Field Service app and open Settings. From there, navigate to General -> Field Service Settings -> Work Order / Booking. From there, you can set up the defaults for the following options:
Work Orders

Bookings

Scheduling Board

Agreements
Resource Scheduling
The application needs to know the latitude and longitude values for service account records to determine the correct travel time estimates for a work order. Your environment must be connected to Bing Maps. Turn on Auto Geo Code Addresses to allow the system to assign the correct coordinates to addresses. You must also enable map and location settings for work orders and other records.
Tips on Using Dynamics 365 Field Service
Once you set up Dynamics 365 Field Service for your company, you should follow some best practices to get the most from the business application.
1. Use Smart Schedules
Dynamics 365 Field Service comes with a scheduling assistant that takes work orders' details and sets up a list of available resources. That way, you always have a way to match agents with an opening to service customer orders. There's also an interactive schedule board that lets you view currently assigned work, giving you a real-time view of all work orders and associated field technicians.
You can immediately assign a qualified assistant to handle a work order if there's an opening. In addition, smart schedules make real-time communication more seamless while enabling better collaboration between agents, dispatch, staff, and customers.
2. Take Advantage of the Field Service Mobile App
The Field Service mobile app alerts technicians when they get booked for a work order. In addition, field agents can send real-time updates about what's happening on a job. The mobile app also displays maps of routes, accounts, and assets, which can reduce costs and travel time.
Other benefits of using the Field Service mobile app include the following:
Provides technicians with information about a customer's location.

Displays details of orders and lets the back office know a technician is on route to a job.

Immediately transforms a complete work order into an invoice for billing.

Lets office personnel access dashboards on a technician's performance.
3. Establish Inventory Lists
Inventory lists make it easier to track items you control and ensure that agents have what they need to complete a job. You can always pull a snapshot of what's currently in the warehouse, the quantity available, and what's on backorder. You can also track returned inventory and set up inventory adjustments to add or remove items.
4. Use the Field Service Portal
The field service portal displays real-time KPIs that immediately let you know what's happening with customers. The same portal gives customers visibility into the status of work orders and a live map that displays how far away the technician is from their location.
5. Monitor Field Agent Devices
Your connected Dynamics 365 Field Service application lets you monitor all service representative devices and ensure they work correctly. You get an immediate notification if there is a failure, allowing you to send someone to repair or troubleshoot the device remotely.
Make Life Easier for Field Agents
Let Internet eBusiness Solutions (IES) help you find ways to improve communication between yourself and field agents. Contact one of our specialists to learn more about the solutions we can offer.