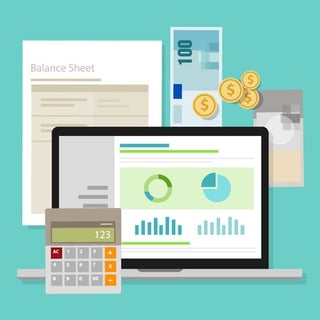 Today, Microsoft Dynamics GP is widely considered to be one of the best small business accounting software platforms in existence. Not to be content with just accounting, Microsoft Dynamics GP continues to expand to embrace enterprise resource planning applications. The basic functions of GP include:
Business intelligence and analytics
CRM
E-commerce
Financial Management and ERP
Human Resources and payroll
Manufacturing Planning
Project accounting
Supply Chain Control
GP is a fully customizable platform that has, literally, hundreds of industry-specific add-on modules that are platform compatible. Interoperability between GP, these add-ons, and the full suite of Microsoft products is excellent. So what are some of the other characteristics you should look for in the best small business accounting software systems?
Characteristics of the Best Small Business Accounting Software Platforms
We believe the best small business accounting software should include the following benefits:
Streamlined efficiencies
There are clearly cost and time savings that come when companies streamline their outdated legacy hardware and software platforms into one seamless, integrated cloud-based solution.
Integration and interoperability
GP was designed as a base platform that would support multiple plug-in modules from the plethora of independent software vendors participating in Microsoft's broad vendor network. These additions to the base GP platform are often very specific to the needs of individual industries. So if GP is missing a feature you want, it's likely that you can just plug-and-play a new module that covers it.
Customizable and flexible
The benefit of GP is that you can operate it right out of the box or spend time to customize it like crazy. One example is the ability to create executive dashboards to view business metrics relevant to a particular job function. You can track KPIs (key performance indicators) or perform ad hoc queries as needed. You can customize fields, forms, or workflows without hitting a functionality wall. Try getting this flexibility with QuickBooks!
Compliant
In accounting, this feature is crucial. GP offers account level security features and FASB 52 compliance, as well as strong audit capabilities across all modules. Auditors prefer GP to QuickBooks because you can delete and change source transactions without a correcting entry. GP requires a corrective journal entry on voided or changed transactions -- which will allow you, and your financial auditors to breathe a sigh of relief.
Multiple reporting options
There are lots of canned reports within most small business accounting software platforms. But what can distinguish one software platform from another is the number of reporting configurations it allows. If you're managing the finances of any business, you're going to want to slice and dice data from multiple sources and with multiple search parameters. Having the ability to access, control, and report on all your data means true business intelligence.
The scalability of Microsoft Dynamics GP ensures that an investment in this platform will allow for long-term use. GP can grow with your business. That's another big plus when considering and choosing the best small business accounting software.