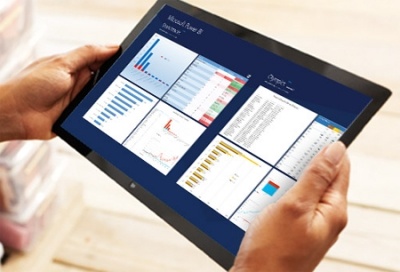 Business owners are inundated with data to help them analyze everything from their product's acceptance to customer preferences, and today's business intelligence software offers yet another dimension to acting on reams of information.
Power BI for Office 365 is a self-service business intelligence solution delivered through Excel and Office 365 that provides information workers with data analysis and visualization capabilities to identify deeper business insights about their data. It can be used to help quantify such data and aside from the analytical powers of BI, provide the ability for business owners to make intuitive decisions.
It's not uncommon for companies to see an increase in profitability using such software once the data is deemed actionable, according to Gleanster's overview on measuring BI success.
More importantly, as Gleanster notes, the companies who are considered "Top Performers" give credit to their BI results and remain confident about the metrics delivered:
"... Top Performers (appear) to be more focused on metrics tied to business outcomes, even though the impact of BI can be hard to measure. In short, Top Performers do their best to tie metrics to consequences and act upon these insights; Everyone Else is treating the BI output itself as "mission accomplished." (2014 Business Intelligence GleansightBenchmark Report)
A key metric, of course, is knowing what the company's operating margins: revenue minus variable costs; what's left over is normally assigned to fixed costs. The Gleanster's survey noted that the Top Performers agreed that using BI was "frequently the only means of aggregating disparate sources of information necessary for operating margin analysis."
Contact IES to find out how we can integrate Power BI for your business and start making data-driven decisions that enhance your revenue and profitability.