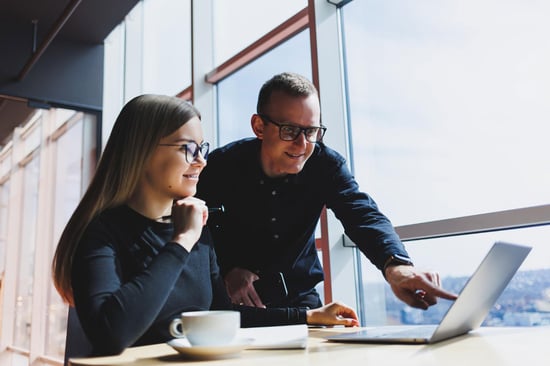 Enterprise Resource Planning (ERP) software helps small and medium-sized businesses (SMBs) create an interconnected infrastructure of essential company platforms. An ERP allows business systems to speak to each other, making it easier for workers to track workflow processes. For example, a company can use its ERP to match invoices sent out by accounts payable to payments made through the accounts receivable department.
Currently, there are three popular ERP solutions on the market used by various industries. Let's look at the capabilities made available through JD Edwards vs. Microsoft Dynamics vs. SAP Business One. That way, you can get an idea of which platform would work best within your organization.
What is JD Edwards?
JD Edwards EnterpriseOne, a cloud-based ERP solution owned and managed by Oracle, offers companies tools for managing business functions associated with human resources, finance, manufacturing, consumer goods, and distribution. The company designed the solution for use in small and large companies. IT departments can configure the platform to work with popular OS systems, including Windows, Linux, and AIX.
The ERP software comes with many robust capabilities to handle business functions required for:
Financial Management
Project Management
Asset Lifecycle Management (ALM)
Real Estate and Home Construction
Customer Service Relationship
Manufacturing
Order Management
Logistics
Procurement
Environmental Health and Safety
Oracle puts a lot of emphasis on creating a better user experience. It's possible to customize certain features based on a user's job responsibilities. The newest interface provides Google-like search navigation to make it easier to find information. It's possible to set up notifications and add watch list capabilities to workflows.
Other features offered by JD Edwards EnterpriseOne give users the ability to:
Deploy an instance on-premises or in the cloud
Pick and choose modules that offer different business functionality
Enable internet of things (IoT) and automation capabilities
Integrate with other third-party or Oracle cloud applications
Real-time reporting
Pay for the software up-front or go with a monthly repayment plan
What is Microsoft Dynamics?
Microsoft Dynamics 365 is a suite of cloud business services contained within one platform. That way, an organization doesn't have to go out and buy a bunch of software to perform essential business functions. Instead, they can create a comprehensive business solution that lets them work with people and data across the organization.
In addition, you can integrate Dynamics 365 with other Microsoft products like Office 365, Outlook, and Azure. The platform also uses artificial intelligence (AI), machine learning, and built-in analytics to offer real-time information that helps companies make smarter business decisions.
Below are some of the business modules available with Microsoft Dynamics 365:
Customer service — Provides multi-channel tools that help companies improve the customer experience using self-service portals, support agents, and community engagement.
Customer insights — Organizations can use this component to combine information pulled from Dynamics 365 and other solutions like Office 365 to provide end-users with actionable insights. Built-in AI picks up on customer behavior patterns that help companies identify trends that they can use to create predictive data.
Marketing — Use the marketing tools in this module to handle functions associated with campaign management.
Sales — Sales teams can obtain additional insight into potential leads. In addition, they can use the tools to set up more personalized services. The module provides dashboards to help sales teams track essential customer engagement, productivity, and performance metrics.
All Microsoft Dynamics 365 licenses are month-to-month. Organizations can choose what they need by working with a certified Microsoft partner to set up their ideal solution.
What is SAP Business One?
SAP Business One, also from Oracle, is a business management solution designed to fit the needs of growing SMBs. It's capable of handling functions related to essential core business functions like accounting, inventory, financials, and customer relationship management. Organizations can purchase either an on-premises or cloud-based version of SAP Business One. It uses Amazon Web Services (AWS) to power the back end and provides real-time business data.
Other components contained within the platform include:
Marketing
Accounting
Warehouse Management
Inventory Control
Reporting and Analysis
SAP Business One was meant to offer SMBs an affordable way to manage their business. Having all critical processes in one place allows them to gain more accurate business insights. In addition, the built-in analysis capabilities help organizations start shifting to a data-based approach to making decisions.
Organizations who choose to go with SAP Business One as their business management solution because they're looking for a way to:
Create a single source for company data
Provide users with an easy-to-understand business application
Offer a way for users to quickly locate important information
Set up better customer experiences
Various packages are available for companies interested in obtaining SAP Business One licenses. To set them up, your company should work with your solutions partner to find the right setup for your company.
Which SAP Solution Works Best?
When comparing SAP software like Microsoft Dynamics GP vs. SAP Business One vs. JD Edwards, it's hard to state outright which one your organization should choose. Start by going over the most pressing needs of your company. From there, you should look at the tools and capabilities offered by each platform.
For example, many organizations go with Microsoft Dynamics 365 because they already work with other Microsoft products like Powers BI. The platform comes with out-of-the-box plugins that make integration a seamless process. Other considerations to think about when comparing Microsoft Dynamics vs. JD Edwards vs. SAP Business One include:
Whether the platform comes with business intelligence capabilities
How easily it works with legacy business systems and databases
How familiar your provider is with the platform
The knowledge of your IT employees
Ability to train employees on the solution
Find the Right SAP Platform
Internet eBusiness Solutions offers guidance to companies looking for SAP software that fits their culture. To find out more about available options, contact one of our experts today to schedule a consultation.