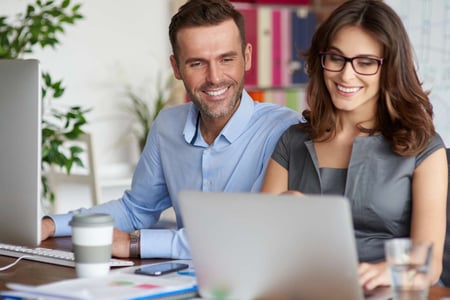 Having the right tool within your organization makes all the difference, especially with many teams having members working in disparate locations. The distance can make collaborating on high-priority projects a challenge. It's the reason so many software-as-a-service SaaS providers felt the impetus to step up to the plate, developing quality document storage and collaboration tools that help teams get work done.
There is a lot of competition, with Markets and Markets predicting that the cloud software market would grow from $47.2 billion in 2021 to $85.8 billion by 2026. In this robust and ever-changing market, you'll find young, unproven disrupters and established companies offering small to medium-sized businesses (SMBs) some of the best options for document collaboration.
Two popular document collaboration software application tools currently on the market are Atlassian Confluence and Microsoft SharePoint. In a head-to-head comparison of Confluence vs. SharePoint, we'll explore the features, benefits, and pricing that come with these competing platforms to try to help you decide which is better for your business.
Confluence Vs. SharePoint 2021: What's in a Name?
You can look at Atlassian Confluence as the young upstart compared to SharePoint, a longtime industry stalwart. This Australian company was founded in 2002 by two college students who maxed out their credit cards to finance their vision.
By 2017, Atlassian became a $148 million venture with no credit cards in sight. In the intervening years, the firm worked to release JIRA, an issue-tracking device for software developers, and Confluence, their document collaboration tool. Interestingly, the firm does not have a traditional sales team, instead relying on word-of-mouth.
In comparison, Microsoft has been creating business software since 1975. An American company founded during the Silicon Valley boom, the Microsoft suite of office products quickly cornered the market – and has held it for decades.
In the 80s, Microsoft joined forces with IBM, bundling the Microsoft operating system within their suite of hardware. Today, Microsoft's revenue is around $23 billion – not bad for an idea conceived in Bill Gates' rec room.
What Makes SharePoint and Confluence Good Collaboration Software?
Both companies offer document collaboration and team communication tools that support small and large businesses. In a feature-by-feature comparison of Confluence and SharePoint, both seem to offer at least some of the capabilities you might expect from business collaboration software. For example, they both offer:
The ability to coordinate tasks, project planning, and deadlines, as well as offering team members the ability to assign to-dos. This should include workflow management features that allow the user to automate document approval or review while tracking process steps.
Support for collaborating on documents between team members. However, this software should do more than maintain proper version control. It should serve as the hub for a client project, allowing instant messaging, scheduling, and task lists. These tools should be scalable to the largest teams but not too unwieldy for smaller organizations.
Real-time communication beyond email support. The best collaboration software offers social features like the ability to incorporate IM, video chat, on-demand recording, file editing, and other features.
Too Many Applications
The biggest problem in the current market is that collaborative task management capabilities - like lead generation, project management, and communications - get spread out over multiple software applications.
According to Computer World, 92% of IT professionals say they have an average of around four different applications that do what both Confluence and SharePoint can do. As a result, integrating multiple legacy platforms is not only a problem for IT teams, but overly time-consuming for internal teams stuck repeating tasks.
Although enterprise organizations have been conservatively slow to adopt many of the digital disruptors that we see today, the market for software collaboration tools is expanding at a compound annual growth rate of 13%, according to Computer World.
However, Computer World also points out that the best office collaboration tools come not from Atlassian, but from Microsoft, IBM, Cisco, and Google – in that order. So, in a head-to-head comparison of Confluence vs. SharePoint, does this mean SharePoint will win every time? Let's find out.
Confluence Vs. SharePoint 2021 — What Are the Benefits?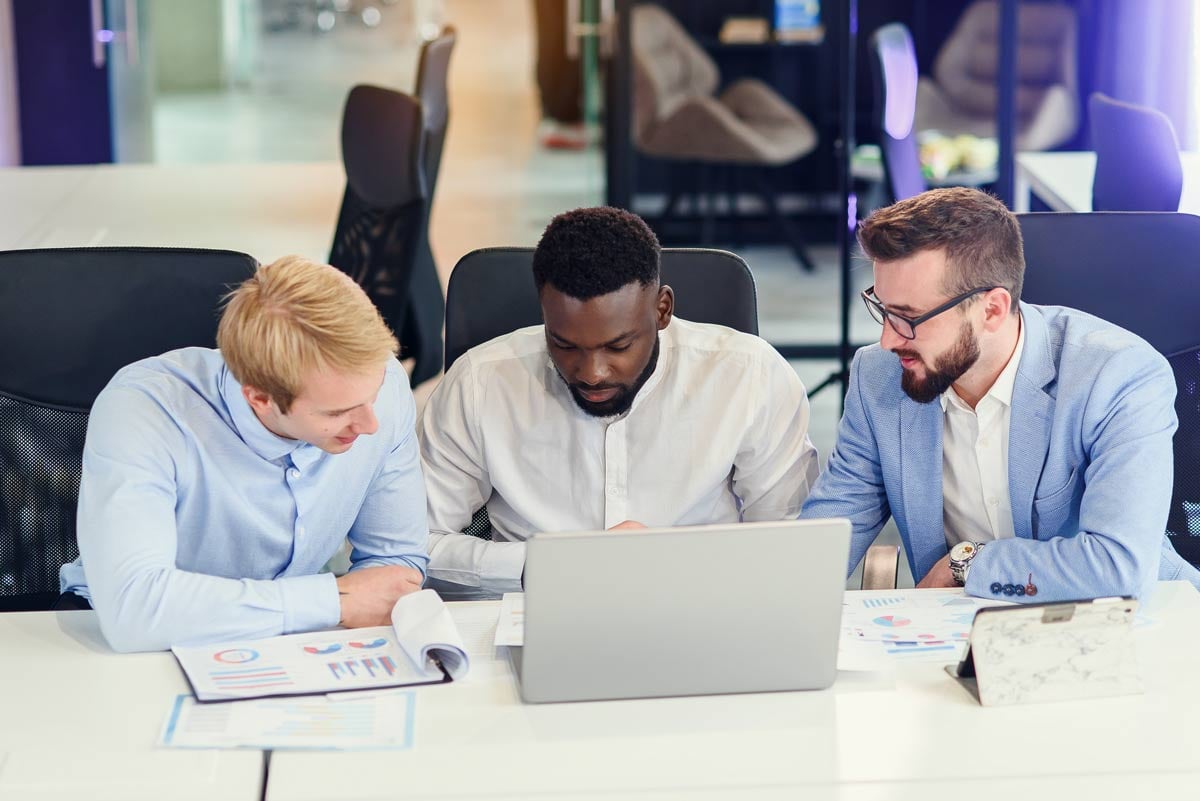 When comparing the two platforms, you must look beyond the technology itself, though both collaborative tools are quite impressive. Instead, focus on the business problems you can solve by using either application. Having a tool overloaded with bells and whistles doesn't do you much good if it can't help your team get through essential day-to-day tasks.
In an ideal environment, what use would your organization have for a tool like SharePoint vs. Confluence? Questions you might pose about either platform include:
Can it help coordinate remote teams with Intranet sites or wikis where documents can be built and stored?
Does the software include interactive brainstorming tools like virtual whiteboards?
Does it support prototyping?
Can you perform microblogging or mind mapping?
Is the tool built for internal use, external use, or both?
As part of your evaluation process, list the current business applications that SharePoint or Confluence should replace, then verify the extent to which each tool can provide the same features and functions currently in use by the organization.
Ultimately, you should allow your business use case to dictate the platform goals. Once this has been established, deciding between Confluence vs. SharePoint will get a little easier.
Why Use Confluence?
Despite being created by a younger company, Confluence has many of the same features as SharePoint. For example, both applications allow the user to create Intranet sites that can be used as the hub for project coordination. Atlassian's Confluence operates under the old wiki concept, which originated in the mid-2000s. As a wiki, it does not allow the internal website to be published externally on the web for public consumption, a capability Microsoft SharePoint supports.
The Confluence software gives each user or team space within the larger wiki database to create pages. Confluence is popular software for web designers and programmers because they can create specific pages for technical documentation while uploading important documents.
Confluence pairs well with other Atlassian products like HipChat for IM or JIRA for project management and software bug tracking. In addition, Confluence is very simple to use. The wikis have templates that make setting up a page and uploading documents intuitive.
Confluence is widely used for project management in developer communities. Using the platform in this manner is particularly good for small businesses that need an innovative, clean, simple tool that gets the job done. Confluence has all the basic features of an office document management tool and is easy to use.
Confluence Pricing
The pricing for Confluence is currently $5 per month per user for ten users at the standard level, which would cost your company $500 per month. After that, the cost goes up to $10 per month per user for the Premium level. The pricing for both tiers remains in effect for up to 100 users. After that, the cost per user gradually declines, which can help save smaller companies some money. Larger organizations seeking enterprise features must sign up at least 801 users and pay annually.
Confluence Alternatives
Nuclino is an Internal knowledge base and wiki software helpful to teams looking for a convenient way to organize their information. Nuclino also supports real-time collaboration and provides other essential functionality like searching and collaborative editing. The clean, intuitive interface makes it easy for users to get started quickly.
Additional Nuclino features:
Nested lists for internal documentation
Kanban board
Mind-mapping graphs
Markdown commands and shortcuts
Basecamp is an all-in-one collaboration tool that brings together message boards, documents, calendars, and other features that support team project work. When properly leveraged, it's capable of taking the place of popular business tools like Google Drive and Slack to become the central collaboration hub for teams. It's great for remote teams who need a place to collaborate and is looking to cut down on the number of tools required to perform their job.
Quip is task collaboration and project management software that lets teams work with documents, checklists, spreadsheets, and presentation slides in one tool. In addition, you can reach out to other team members in real-time using the chat feature. It's a good alternative for large teams and enterprises that need a tool that integrates seamlessly with Salesforce.
Why Use SharePoint?
The formidable power of SharePoint may amount to overkill for smaller companies. However, for organizations needing a heavy hitter covering essentially any business tool needs, SharePoint is the more complete solution versus Confluence.
There doesn't seem to be a lot of separation between the features offered by SharePoint and Confluence on the surface. Both let you:
Set up web pages
Instant message other team members
Manage documents
Store important files
SharePoint is also mobile-friendly, just like Confluence. That's important if you're not in the office and need to log into the company intranet using a mobile device. That's pretty much where the similarities between SharePoint and Confluence come to an end.
Because it's built by Microsoft, SharePoint integrates seamlessly with other Microsoft products. If you're a developer, that means you can write code in Visual Studio and make updates that show up on various SharePoint sites. In addition, users constantly working with Office 365 products like Excel and Word can quickly add and share Office documents via SharePoint.
With SharePoint, you have a way of bringing all the Microsoft product capabilities under one umbrella. For example, if you were working on a project and wanted to set a meeting to review a document, SharePoint will store and let others collaborate on the document. You can enable instant discussion about a project, no matter the distance between team members.
In addition, SharePoint will also let you set up a video conference, which you can record for any team members that miss it. In setting up the meeting, SharePoint populates meeting details in your Outlook calendar. You can also collaborate on PowerPoint presentations in SharePoint. Finally, SharePoint can serve as a data warehouse for important files related to your project. SharePoint also comes with dozens of add-on services that enhance and expand its current capabilities.
SharePoint Pricing
SharePoint offers three different pricing tiers. SharePoint Online Plan 1 costs $5.00 per month per user and supports services like OneDrive and list. Additional features at this tier include:
1 TB of OneDrive storage for each user
Syncing local copies of any files and folders to view and edit offline
Coauthoring via other Office applications
Management of content in document libraries via versioning and access control
SharePoint Online Plan 2 costs $10 per month per user and includes the features included in SharePoint Online Plan 1. You also get:
Unlimited personal cloud storage
Advanced DLP capabilities that support identifying, monitoring, and protecting sensitive company info
In-Place Holds to protect content from editing or deletion
Office 365 E3 costs $20 per month per user and includes the features included in SharePoint Online Plan 1 and Plan 2. You also get features like:
Office applications including Word, Excel, and PowerPoint
Services like Exchange, Skype, and Teams
Business email hosting with an unlimited inbox
SharePoint Alternatives
Google Workspace provides users with optimized Google productivity apps for business use through your company domain. The package includes Gmail, Calendar, Drive, Sheets, Docs, and Slides. Other features of Google Workspace include:
Archiving of email and chat
Search for file drive
Video conferencing
Calendars and scheduling
With Source by IC Thrive, teams can automate tedious business processes and collaborate on projects. It's easy to implement and scales as your company grows, making it an ideal platform for smaller startups. Other capabilities that come with Source include:
Shared calendars
Document editing
Company polling
Mobile intranet
Corporate social networking
Help desk ticketing
Company blogs
Confluence Vs. SharePoint – Which is Better?
Defining a use case is the first step toward making the right business decision. But one fact to consider is that SharePoint does more than Confluence. When you combine it with the rest of the products in the Microsoft suite, it becomes hard to beat no matter what set of features you're trying to find in your next software platform. This is all the more true as Microsoft works to expand and integrate its cloud offerings into one platform.
SharePoint is closely integrated with much of the Office 365 ecosystem, meaning that users can turn to solutions like Planner and Microsoft Teams rather than using Confluence for project management. But – and there is always a but – SharePoint is a work-in-progress, just like Confluence. Some users suggest that the tool is too complex, making it hard to use various features effectively.
One crucial consideration for SharePoint is that users must establish business rules for storing files before users are set loose into the software. Otherwise, the lack of file naming conventions will almost assuredly leave files in a jumble, making them hard to find.
So, for an easy-to-use intuitive software platform for small to mid-size businesses, Confluence may be worth checking out. On the other hand, enterprise organizations already invested in Microsoft's ecosystem and fast-growth companies should consider SharePoint.