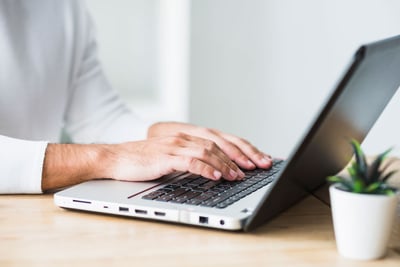 Dynamics 365 Business Central is a sophisticated and robust enterprise resource planning (ERP) tool that houses finance, operations, sales, customer relationship management, and business analytics. It's a one-stop-shop for all the things your business needs to succeed in today's competitive markets.
But beyond these business functions, did you know that Dynamics 365 Business Central development for app builders lets you improve the functionality of the ERP with smart customizations and tools you can use. You can build industry-specific stand-alone apps and use Microsoft's go-to-market service to monetize and launch a productized service line.
Let's look at how these new development tools can add even more value to the Business Central product.
More Than an ERP – Microsoft App Platform
Dynamics 365 Business Central development tools include add-on applications that increase the functionality of the software. Use them to create custom web services, optimize business tools, or streamline the connection to e-commerce online platforms. These apps are both configurable in Visual Studio, but they're also full of templates that make the process easier.
Currently, there are a handful of apps on AppSource. Here are two examples of new tools you can use:
Connect to e-commerce
There's a new Shopify connector that lets you add Business Central to webshops where you're selling products or services. It's free and links orders, customers, and products between Shopify and Microsoft Dynamics 365 Business Central.
Add a cash register
LS Express gives companies a way to install a retail point of sale system and sync daily online sales right up to your ERP platform. Then run data into Microsoft Power BI to optimize purchasing and inventory.
While these are just two of the apps currently available, you can choose to build your own app. Either way, there are clear benefits to Dynamics 365 Business Central development for app building:
These functions are seamless, linking directly from the app to the ERP platform and the data behind. Since these functions are in the cloud, this is real-time data for actionable insights.
You can create a value-add with existing customers and use the app to reach more and newer clients.
You can use the app to build an interface that improves data flow between legacy data platforms and Dynamics 365 Business Central.
Leverage Power BI for real-world data that can speed up your decision-making process.
Speaking of Power BI, Dynamics 365 Business Central Development for app building can also integrate with Flow for workflow redesign, PowerApps for new tools, and Cortana Intelligence for intelligent computing.
If you've built an App, you can take it to market and sell it to others on Microsoft AppSource.
For the non-developer, it may make sense to hire a third-party solution to help design and deploy your app or to improve the functionality of your team. Together, you can work to improve and optimize your use of Dynamics 365 Business Central.
Dynamics 365 Business Central is the one tool you need for business financials, sales, service, and operations. Contact IES to find out more about this new tool and the benefits of app add-ons.