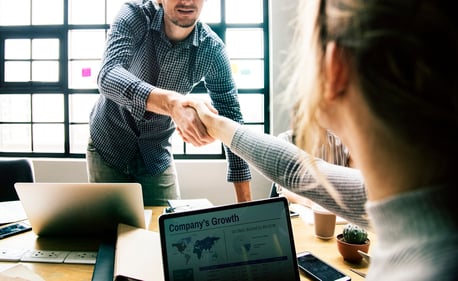 If you're planning on transitioning from your legacy accounting platform to Dynamics 365 Business Central, this post is for you. We'll look at how the migration can be easy – but you'll need the right tools to make it happen.
The big news right now is Microsoft is rolling out their new Business Central product, and it's geared for smaller companies. We believe this is one of the best things about Microsoft -- the company has focused on bringing enterprise-level tools to the small to mid-sized business. They've enabled these smaller companies to afford the same kind of business-building software that their larger competitors have been taking for granted for years.
Microsoft is offering this platform in the cloud in lower-cost software-as-a-service models that all businesses can benefit from – but especially smaller companies that often cannot afford big capital expenditures for hardware, software licenses, and the technology teams to support them.
For current Dynamics 365 Finance and Operations customers, don't worry, you'll get the automatic upgrade to Business Central
This article will look at one of the latest and most powerful Dynamics offerings yet, that will help even the smallest of business improve their productivity and achieve competitive advantage. What is the one thing a small business could do to optimize these tools and get the most from their investment?
Dynamics 365 Business Central
Dynamics 365 Business Central stems from some of the old NAV functions for small to mid-size organizations. It's a bold move for Microsoft to democratize these tools that hold some of the most robust enterprise resource planning (ERP) functions on the market today. Dynamics 365 Business Central can help the small to mid-sized business:
Manage financials in a way that improves accuracy and compliance.
Automate and increase the efficiency of the supply chain.
Complete projects on-time while staying under projected budgets.
Sell more new business and retain and upsell current clients.
Streamline business operations including warehousing and manufacturing.
Even better, Dynamics Business Central integrates fully with the full suite of Microsoft 365 cloud offerings.
While Dynamics Business Central is great right out of the box, some of the real power of the software comes from customization and the leverage of Microsoft Flow for business workflows, Power BI for business analytics, and PowerApps for everything else.
But to use these features, most small to mid-sized businesses need a Dynamics 365 Business Central Partner.
Optimizing Microsoft with Dynamics 365 Business Central Partners
What may not be evident until you take a test drive of the software is that it is incredibly sophisticated. Dynamics 365 Business Central ties all major business functions together under one software hub linking financials, customer service, inventory, operations, project management, purchasing, sales, and more. Imagine taking on the workflow changes and training necessary to implement these kinds of changes in a business.
That's exactly why you need a Dynamics 365 Business Central Partner. Most small to mid-sized businesses do not employ a full-time IT team certified in the Microsoft suite of products. Most small businesses don't have these kinds of resources.
Understanding just how robust and all-encompassing Dynamics 365 Business Central is requires a reimagining all of the functions currently housed in the multiple legacy platforms that most companies use for all business functions. Usually, accounting and payroll are handled by one software platform. Manufacturing and supply chain by something else. Sales has its own software, while reporting is usually through Excel with no analytics beyond a manual review of the data.
It's for all these reasons that a Dynamics 365 Business Central Partner is a necessity for adoption of these tools. IES offers these services and would like to speak with your team about how we can roll-out Dynamics Business Central in a way that improves your ROI from day one. Contact us.