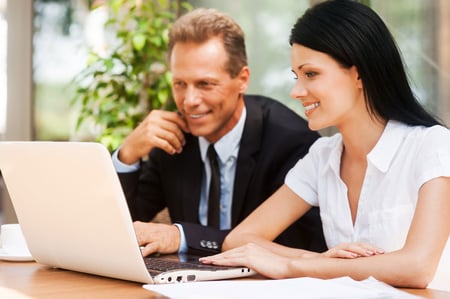 If you're just getting started with the Dynamics 365 ecosystem or are coming back to it after some years, you might find yourself confused. Organizations searching for an ERP system may not know whether to go with Dynamics 365 NAV or explore Business Central. In fact, you may question the difference between Dynamics 365 vs Finance and Operations, or Dynamics 365 vs Business Central. There's been a lot of change over the years when it comes to Microsoft Dynamics. Hopefully, reading this article will help you understand what's happening today regarding Dynamics 365.
What is Dynamics 365?
Dynamics 365 is a suite of cloud-based Software-as-a-Service (SaaS) business intelligence services and applications. Microsoft initially launched several solutions to cover the business needs of organizations. One of them, Microsoft Dynamics CRM, helped businesses manage issues ties to sales, marketing, and service.
Two ERP systems fell under the Dynamics umbrella. Dynamics AX and Dynamics NAV provided companies with industry-specific business functionality. The most significant difference between them came down to organizational size.
Microsoft designed Dynamics AX to help large organizations handle the complexities of finance and operations. In contrast, they pitched Dynamics Nav as an operations, manufacturing, customer management, analytics, and e-commerce solution for small and medium-sized businesses. However, when you looked at the individual capabilities of Dynamics NAV and Dynamics AX, there wasn't a lot to distinguish one from the other.
A Dynamic Evolution
The difficulty in distinguishing between the functionality of Dynamics products, especially AX and NAV, likely played a significant role in Microsoft's decision to change things up. The company replaced Dynamics CRM with Dynamics 365. When that happened, Microsoft shifted the core functionality of the original Dynamics CRM product over to Dynamics 365 for Sales.
The rebrand included rolling the functionality of both Dynamics NAV and Dynamics AX into the new platform. As a result, Dynamics NAV became Dynamics 365 Business Central, while Dynamics AX transformed into Dynamics 365 for Finance, Sales, and Operations. The latter eventually split into two separate solutions, Dynamics 365 Finance, and Dynamics 365 Supply Chain Management.
Companies who choose Dynamics 365 to handle their ERP and CRM have the option of picking and choosing the solutions necessary to support their industry-specific business functions. One of the most popular options is Dynamics 365 Business Central.
What is Dynamics 365 Business Central?
Dynamics 365 Business Central is an ERP solution for businesses, especially SMBs, looking to automate and streamline business processes. Capabilities provided by the platform include:
Finance Management
Sales Management
Supply Chain Management
Project Management
Service Management
Warehouse Management
Manufacturing
Business Central provides users with a modern user interface that gives them a clear line of sight into different business areas like supply chain management, product inventory, and operations. In addition, optimizing the automation capabilities of the application helps reduce the time employees spend on manual tasks.
Companies can use Business Central's business intelligence to create real-time dashboards and reports that drive critical business decisions. Business Central also helps organizations with timesheet tracking, budget management, and keeping up with the status of different projects.
Business Central provides a way for companies to securely store and move information through different business systems. In addition, you can set the component up to comply with GDPR and other industry requirements. That includes the ability to limit access to protected information and create audit trails that help organizations maintain accountability.
How Do I Choose the Right Dynamics 365 Solutions?
The first thing you should do when choosing Dynamics 365 solutions is evaluate the needs of your company. What are the biggest holes you need to fill? If you're struggling with customer management and helping your sales team close leads, then Dynamics 365 Sales might be for you.
Companies that deal with complex financial transactions or comply with financial regulations should consider going with Dynamics 365 Finance. In addition, Finance provides you with payroll capabilities, something you don't get with Business Central. Other essential Dynamics 365 platforms include:
Commerce — Helps unify call center, in-store, back-office, and digital customer experiences
Human Resources — Provides insights into the workforce that helps HR personnel monitor the workforce while optimizing costs
Marketing — Assists marketing teams with essential tasks like designing and tracking customer journeys, setting up email campaigns, and sharing information about marketing efforts with other team members
Supply Chain Management — Helps organizations oversee essential supply chain functions like product quality, operational efficiency, and asset management
Industries that have benefited from the implementation of various Dynamics 365 solutions include:
Healthcare
Manufacturing
Retail
Finance
Get Help Setting Up Your Dynamics 365 Infrastructure
You may find yourself getting lost trying to keep up with the details of each Dynamics platform's capabilities. It helps to have a partner like Internet eBusiness Solutions assist in your efforts. We understand every inch of the Dynamics 365 ecosystem. In addition, our team members have worked with every iteration of Dynamics and can show you which features could impact your business the most.
Learn more about how you can benefit from Dynamics 365 by setting up a demo today. See for yourself the impact the right ERP and CRM solutions can have on your bottom line.