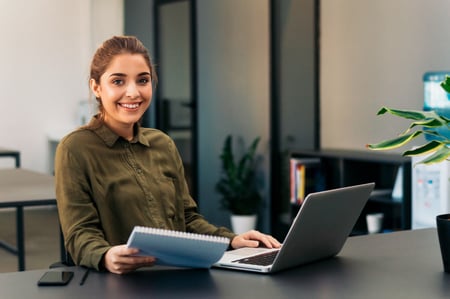 Proper field service management helps ensure that field technicians successfully deliver service that meets customer expectations. It covers the last part of the customer experience and can make or break their overall perception of a company. For that reason, it's vital that organizations properly leverage their deployment of Field Service Management in Microsoft Dynamics GP.
Who Relies on Field Service Management Software?
Industries like real estate, construction, and hospitality rely heavily on having people go out in person to provide services. Many commercial banks use features in field service automation dynamics 365 to oversee and provision remote resources.
Most companies needing to track the efforts of workforces deployed to a field site rely on mobile technology. The Microsoft Dynamics Field Service platform works across all types of devices used by technicians out servicing customers. In addition, the software provides them with the kind of innovation and flexibility needed for tasks like managing schedules and tracking work orders.
With Dynamics 365 Field Service Management, your organization can significantly reduce the inefficiencies, visibility issues, and pain points that often crop up in the field. Below are some tips on getting the best use out of your Field Service Management in Microsoft Dynamics GP.
1. Set Up Automatic Bookings and Cancellations
You can improve the customer experience with Dynamics 365 Field Service Management by setting up self-service portals. That way, they can access the scheduling and dispatch tools within the platform to allow customers to set up, change, or cancel appointments automatically.
By doing that, you can reduce the number of calls made to your support agents. In addition, you can optimize service schedules by routing users to the proper resource and matching them to someone with the skills needed to handle their issues. Customers can also use the service portals to access billing and receive predictive maintenance alerts.
2. Improve Field Agent Visibility
Organizations can build native mobile backed by Dynamics 365 Field Service management capabilities. It gives agents the chance to get a clear view of what customers expect. By having that information, they're in a better position to exceed service expectations. You can also provide field agents with recommendations about potential upsell opportunities.
Another benefit of having a clearer understanding of service call details is that it helps agents operate more efficiently and get through field service outings quicker. Because of that, you may not need to add more personnel to keep up with your service calls, leading to more cost savings. In addition, faster service makes customers happy and reduces the volume of complaint calls coming in through your service center.
3. Leverage Your Mobile Apps
Provide your technicians with a custom mobile application connected to Dynamics 365 Field Service. That way, they have access to guides that take them through service work and scheduled work. In addition, field agents can receive alerts that let them receive communications about any changes or provide updates about availability to answer service calls.
Companies can also use mobile apps developed for Microsoft Dynamics Field service to provide field techs with real-time information access. That includes understanding the current inventory available and providing notes about what happened on a service call. In addition, customers can use the same technology to set up work orders, get notifications about scheduled services, and track upcoming appointments.
4. Collect Real-Time Analytics
Many industries now rely on Big Data to make predictions around industry trends. You can take advantage of that knowledge by collecting data through Dynamics 365 Field Service apps. The information can help you forecast demand, determine how much supply to keep on hand, and avoid waste by adjusting resource allocation.
The information collected from your service calls can help you determine where you're at your best operationally. Then, using that information, you can build marketing campaigns that emphasize those strengths. In addition, your company can use the data to figure out how much fuel workers use while making service calls and tracking the condition of work vehicles.
5. Keep Up with Field Service Level Agreements (SLAs)
Better tracking of your SLAs makes it possible for you to keep costs down, improve the productivity of field service agents, and increase customer satisfaction. You can also make your Dynamics 365 Field Service Agreements visible throughout your organization.
In addition, you can use the predictive analytics features within Dynamics Field Service Management to figure out when maintenance might be required. That way, it's possible to perform those services more efficiently with less disruption to the customer.
Having clarity around SLAs helps agents track delivery of warranty repairs within Field Service Management 365 while invoicing non-warranty repairs. In addition, they can take advantage of opportunities to upsell customers on a new warranty.
Create Your Optimal Field Management System
Internet eBusiness Solutions specialists can help you get the most out of your Dynamics 365 Field Service Management platform. Contact us today to set up a consultation.