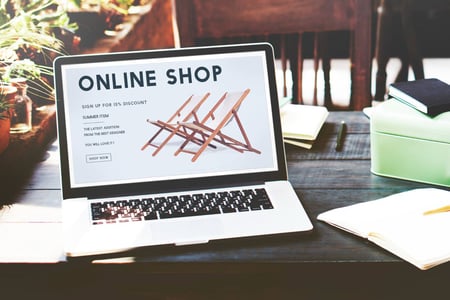 Dynamics 365 seamlessly integrates with other Microsoft offerings, letting you configure settings to work with social media or add plugins to work with popular ecommerce platforms. That way, you can truly create a comprehensive platform that helps retailers unify control over back-office functions along with in-store, digital, and call-center experiences. Of course, that's also convenient for retailers who already have a preferred ecommerce solution. Below are some ideas on integrations you might wish to use with Dynamics 365 applications.
Integration With Shopify
Owners of the Dynamics 365 CRM can connect to Shopify using an integration provided by DBSync, a Silver Microsoft partner. You can use the Dynamics CRM ecommerce integration to pull data out of Shopify and into your instance of Dynamics 365. That way, you have the option of leveraging the power of the platform's marketing automation and customer retention tools. Other capabilities you gain by using the integration include:
Better customer communication using integrated sales and marketing
Improving Shopify reporting by leveraging Dynamics 365 CRM or your choice of BI tool
Integrating Sales Order to Payment between all CRM, ERP, and ecommerce apps by incorporating Business Central, QuickBooks, or another accounting ERP
The plugin provides bidirectional integration, allowing you to keep ecommerce information synced between Shopify and your Dynamics 365 application, including:
Dynamics 365 for Sales
Dynamics 365 for Customer Service
Dynamics 365 for Finance
Dynamics 365 Business Central
In addition, the DBSync Shopify plugin lets you:
Add flexibility to accommodate more complicated dynamic mapping and data transformation
Automate enhancements and online updates
Run application on-premises or on-demand
Support multiple Shopify integration instances
Integration With Social Media
Improve your ability to communicate with customers via Facebook and other popular social media applications by enabling the feature via Dynamics 365 Marketing. The latest version of the Dynamics 365 ecommerce integration allows you to connect with Facebook, Twitter, and LinkedIn. To start, you must authenticate your business's social media accounts.
Log into your Dynamics 365 instance, then navigate to Dynamics 365 Marketing.
Click on Settings -> Customer engagement -> Social media accounts. You'll see a list open with all your currently connected social media accounts.
Choose Select Configuration from the command bar.
You'll see a create slide-out appear. Enter a name for your social media account, then select the desired social channel.
When the Privacy policy and Terms of service appear, make sure you read through and agree with the terms, then click Create.
From there, follow the instructions to sign into the social media account.
Dynamics 365 Marketing should now have the ability to make social media postings. The following instructions walk you through scheduling regular postings to update your Dynamics 365 ecommerce customers about new products and offerings.
Navigate to Marketing -> Marketing execution -> Social posts.
When the calendar opens, you should see previously scheduled posts grayed out. Next, select your desired calendar view (Month, Day, Year), select a day or time slot, then choose New Item.
Now you can create a new social media record. Enter the following information:

Name — Unique name for the post
Social Channel — The channel through which you wish to post
Social Configuration — The social media account to use
Message – Text of your post
Media — Add any images or other media to include with your post

Once you've entered the required information, select Preview to see a version of your post.
If you're happy with what you see, you can choose from the following options:

Schedule — Schedule the post for a future date and time
Post now — Publish your post immediately
Change Schedule — Edit your previous settings.
Integration With Sana Commerce
The Sana Commerce Dynamics 365 ecommerce integration lets you turn your Business Central installation into a fast and efficient ERP system. That way, your developers don't have to spend months configuring Sana Commerce to work with Business central. Instead, your web store adapts as you migrate your information to new versions of your back-office system.
The combination of Dynamics 365 Business Central and the Sana Commerce plugin lets you create access roles tailored to your company's needs. By integrating your current web store with your new ERP engine, you can make all your product information along with related categorizations and relationships available online. All this business logic becomes available immediately through your Sana web store. You gain the ability to manage all the below within one solution:
Sales Tax and Shipping
Payment Processing
Hosting
Security
Learn More About Dynamics 365 Ecommerce Integrations
We've only scratched the surface on what you can do to create your preferred Dynamics 365 ecommerce integrations. Internet eBusiness Solutions can help you find the perfect plugin that connects your preferred ecommerce applications to Dynamics 365 applications. Contact us today to get a demonstration of the power you can gain by working with Dynamics 365 ecommerce integrations.