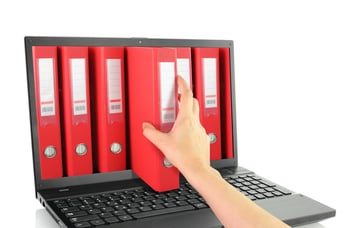 Have you been trying to figure out how you can log and account for the time and materials you're spending on projects for your company and clients? There are several project management tools and techniques that will help get things operating in an organized fashion.

Related Blog: A PROJECT MANAGEMENT SYSTEM HELPS YOU MANAGE YOUR TIME AND MATERIALS


The Big Picture
It's nearly impossible to wrap your head around the time and materials you need in your budget if you can't see the big picture, but you don't always know exactly what you're going for until you get there. With project management methods that focus on time and materials in place, you'll be able to take all of the little pieces and plug them in so they form the whole puzzle as you go. This will allow you to gain insight about staffing, monetary, and materials needs so you can understand where you need to be most flexible versus where your lines are tied tightly.
Individual Tasks
Each part of your project is comprised of individual tasks, and each of these tasks requires special care with regard to detail, time, and money. Special project management tools and techniques will allow users to log the time and materials used directly in each task or from other submodules that distribute vital information to the various components of the system. By segmenting tasks, you'll have the opportunity to identify bottlenecks and address them on a need-be basis rather than filtering through the entirety of the project in hopes of finding a needle in the project haystack.
Updated Project Finances
Putting a budget in place was likely one of the first steps you took when you created your project's plan, but things come up and contingencies can get used very quickly. The right system will help you track real-time expenditures so you have a solid grasp on the money you're spending and where it's going.
Prioritization
As the project progresses, your project managers, decision-makers, contractors, and relevant employees will have the ability to provide buy-in regarding importance, level of complexity, anticipated cost, and necessary materials. This increased flow of communication will facilitate the successful implementation of the project, as the model allows for prioritization and organization of the essential tasks.
To learn more about project management methods that might enhance your company's productivity and financial efficiency, check out the Dynamics software solutions offered by our team at Internet Business Solutions.