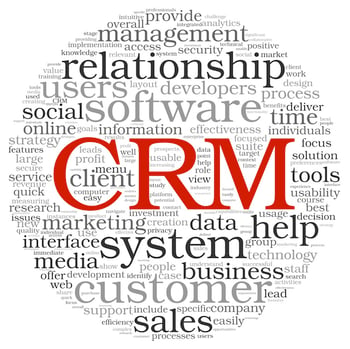 Managers can turn to sales management software to help with control, evaluations and decision making. Microsoft Dynamics GP is a useful Customer Relationship Management (CRM) platform for monitoring various departments and analyzing your business. In the content below, you'll find some more details on how to improve sales through the use of CRM software.
Related Blog: HOW TO USE CRM SOFTWARE TO INCREASE YOUR SALES TEAM'S PRODUCTIVITY
Business Planning
One of the biggest advantages to using CRM and sales management software as a manager is that it is a suite of modules that can be organized and monitored in a central location. Each module represents a different facet of your business, such as sales, inventory, payroll and manufacturing. There are plenty of additional modules you can add to your system depending on your needs. Each module can be customized and used for printing reports.

As a manager, you will have access to valuable analytics about your operation. Using these statistics can help you make business forecasts and decisions on spending. It will help you lay out your business plan in an organized manner, which can help you generate professional reports with colorful charts to present to investors, partners and customers.
Finance and Accounting
Since CRM software is an all-in-one business package, it can be used for accounting and managing other financial aspects of your business. It provides an easy way to oversee supply chain management, inventory management and everything related to ordering and sales. The software allows you to know exactly what's happening with your business in real time, as you can monitor which products are selling the best and which products need more promotion.

You can also use the software to analyze your customers. It's useful for sales managers who can decide how to meet individual customer needs in a flexible manner. You can use the software to assign tasks and customer lists to employees. By studying customer comments, you can determine actions necessary to increase customer satisfaction, which will affect your future sales.

Dynamics GP includes accounting that can be integrated with sales and purchasing modules, which essentially provides automated solutions to financial documentation. It can also be used for project accounting, allowing you to know your budget and expenses at all times.
Performance Analysis
Ultimately, you can use CRM software to analyze performance of your sales team and make determinations on how to improve efficiency and productivity. Once you understand how successful your marketing campaigns are at attracting new customers, you can calculate cost per new customer and streamline your business.
For more information on how to improve sales with a CRM platform, contact us at IESGP today and learn how Microsoft Dynamics GP can help your business.