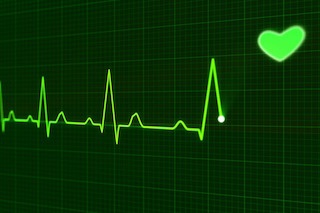 The American healthcare system is struggling with significant problems that go beyond finding the cure for heart disease and cancer. The complex nature of insurance, ever-changing regulatory compliance, the rising costs of care, and declining government reimbursement has left many hospitals and health systems struggling to stay on top of rapid-fire changes to the industry.
But perhaps the biggest change in healthcare in the past decade has been the adoption of new software that has enabled providers to go virtually paperless. We're talking about the 2009 HITECH Act, which mandated new procedures for medical providers including the adoption of electronic medical records (EMRs). Today, those old school paper files you remember from when you used to visit your pediatrician are long gone. In most medical practices, hospitals, pharmacies, and research labs, file folders have been replaced by tablets that send data wirelessly to the cloud.
As EMR usage expanded, providers began capturing big data from patients, pharmaceutical companies, insurance carriers, and the hospitals themselves. Simultaneously, the federal government has been opening healthcare data on clinical trials and patient usage of federal programs. This has all led to the latest phenomenon of big data in healthcare, which is actually being used to shift the entire paradigm from the traditionally reactive approach of treating patients once the disease occurs, to a proactive model that is reducing the incidents of disease by teaching patients how they can prevent it.
All of these technology initiatives have led to what some are saying is the third digital wave in healthcare—and Microsoft is one of the leading forces behind it.
The Third Digital Wave in Healthcare – Microsoft and AI
Microsoft is now firmly positioned at the forefront of the next big thing in healthcare: artificial intelligence (AI). AI has been theorized since the 1950s, but it hasn't been until the last decade that computer scientists have begun actualizing AI for everyday human usage.
What is AI? In simple terms, it's a computer that can think, reason, and learn thanks to sophisticated machine learning algorithms that capture and process data in whole new ways. Microsoft is on a mission to build the world's best AI supercomputer, and healthcare is one of the first industries to receive the benefits of their beta tests.
Microsoft, its corporate partners, and AI have joined to create:
Graphnet – Reducing epileptic seizures
Microsoft has created an Internet of Things (IoT) wearable that records patient data including heart rate, temperature, movement, sleep patterns, and more. This data is combined with other factors in a patient chart to help predict when an epileptic seizure will occur. Click here to see the video.
Epimed – Reducing the volume of hospital-acquired infections
A Brazilian hospital used Azure Machine Learning to collate and measure patient data that reduced the average length of stay in the ICU and the rate of hospital-acquired infections.
Project Hanover – Using machine learning to treat and cure cancer
At a U.K. Microsoft lab, scientists are trying to cure cancer by using machine learning to process healthcare data. The project is building genome-scale knowledge libraries, using machine learning to help with cancer treatment, and leveraging predictive analytics to help cut the costs of treating cancer.
Healthcare NExT – Developing strategic health industry partnerships
Microsoft knows that the open sharing of data, along with technology innovation, will spark the next round of life-saving techniques in the healthcare field. This latest initiative is forging new partnerships with healthcare providers, researchers, and other clinicians to create new AI technology that will change the world one patient outcome at a time.
Health bot – Imagine your doctor in a phone app
Microsoft programmers are working furiously on a conversational intelligence app that will interact with you to provide healthcare information based on a wide range of data sources. Imagine accessing lab results and then discussing your options with your phone. Or diagnosing systems based on a series of back and forth questions with your digital device. Today, Premera Blue Cross, the largest insurance provider in the Pacific Northwest, is partnering with Microsoft to make these ideas a reality.
Digital ICU – Predicts 30% of ICU admissions seven days in advance
In Spain, a Microsoft-partner hospital leveraged data analytics and predictive analysis to alert patients that they were at risk—before they ever entered the ICU.
Dyslexia – Diagnosing the struggle
Almost one billion people have dyslexia but remain undiagnosed. Optolexia in Sweden built a screening tool for young children using Microsoft Azure's Machine Learning.
Office 365 Virtual Health Templates – Bring the doctor to you
Source code allows Microsoft partners to build healthcare applications using voice, video, or messaging with Skype for Business. GE Healthcare, RingMD, Cambio, and Careflow have all used these tools to empower their patient care.
SaaS Apps – Reduces claims fraud and waste in healthcare
A new app from CGI Federal called CGI ProperPay helps healthcare providers run analytics that will identify, predict, and prevent errors in insurance reimbursement claims. The app allows providers to spot claim errors that could slow down their financial reimbursement for patient services.
Kanteron Systems – Helping manage imaging and genomic data
Kanteron Systems has developed machine learning using Microsoft tools to store, analyze, and integrate data to improve patient outcomes and lower hospital costs.

These are just some of the many ways that Microsoft is driving research and creating an entirely new market of products of that benefit our world.
Microsoft Partnerships for a Health Tomorrow
Clearly, Microsoft has engaged in a technology model blending artificial intelligence and healthcare. In 2017, Kanteron joined forces with Microsoft to found the AI in Health Partner Alliance with the goal of creating a democratic AI model in the cloud that will be available to everyone.
The two best things about Microsoft have always been their emphasis on creating a series of interconnected tools that run your business and a focus on sharing that technology through the cloud. Whether it's Office 365 or their latest AI initiatives in healthcare, Microsoft remains at the forefront of a suite of products that improve our lives while driving business to evolve. For more information about Microsoft and healthcare advances or to learn how Microsoft can help with your own initiatives, contact IES today.