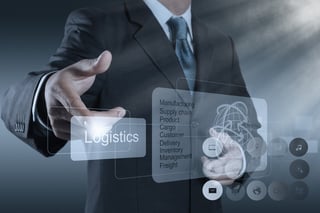 It's safe to say that the supply chain affects everyone in your business. A break in the chain can negatively affect order shipment, sales, billing, distributors, and more. Microsoft Dynamics has developed a way for companies to manage the supply chain more effectively and provide a long-term boost for your business model.
Here are some specific ways that supply chain management software can help your bottom line.
Control Your Supply Chain
Good supply chain management software can help you plan and organize the delivery of goods and services to your business. It can also help you monitor delivery, helping you keep a close eye on inventory levels while you track the latest shipment.
Microsoft Dynamics offers all of these functions, and more, from a user-friendly dashboard that is connected with ERP tools so you can calculate trends and predict your next move. This insight helps you determine when to negotiate pricing with vendors or when to increase or lower customer pricing. These intelligent business tactics will help you boost profits by responding to market demands.
Collaborate to Increase Success
Using cloud-computing models to manage your supply chain means that you will naturally collaborate with all stakeholders. This added insight from sales, marketing, or even vendors, will help give you a 360-view of your supply chain from a different perspective. Together, you will work to boost profits for your enterprise.
Vendors will be able to review contracts online. Sales will see customer service issues before they walk into a client site. Marketing will know immediately if their latest campaign is working (or if it needs some adjustment). Online collaboration enables everyone in the business to engage in your success.
Build and Maintain Better Relationships
Without maintenance, all relationships atrophy over time. Microsoft Dynamics helps you stay in close contact with customers, vendors, or other external partners that are so crucial to your business. Your sales team will be able to access contracts and customer service or billing communications with their clients. A self-service portal will let vendors' access agreements or other commitments, along with the ability to communicate in real-time. You can even use Microsoft technology to take advantage of vendors who use electronic data exchange (EDI) without having to install the costly software in your company.
Improved supply chain management software will significantly improve the customer relationship side of your business by helping you to complete orders quicker and with greater reliability. Better supply chain management means your field-based sales reps won't sell something that you don't have or fail to offer customers the latest sale price because they didn't get the memo. Dynamics does all this, and also serves as an information hub for your customer service team. When clients call, they won't have to stay on hold while representatives shuffle through documents or ask a supervisor for information. Just enter data once into Dynamics, and it is there for everyone to see—from frontline sales to back office billing.
These are just a few of the ways supply chain management software can boost your profits. Contact IES today to find out how taking Microsoft Dynamics for a test drive could benefit your business.