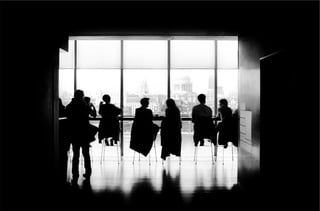 Microsoft Dynamics NAV project management software makes it easier for B2B organizations to make their operations better and more efficient, without having to increase their staff. We share five ways Dynamics NAV improves project management and organization for businesses—with no additional investment required—below:
5 Ways to Hack Project Management with Dynamics NAV
1. Create a Complete Collaborative Workspace
Microsoft Dynamics NAV lets you create a complete collaborative workspace with employees from all over the globe. The Dynamics NAV project management solution is accessible via the cloud, so you can have employees working from home or even another country without any adverse effect on productivity. You can even reduce the cost of your business operations by outsourcing into areas that have more affordable resources.
2. Analyze Your Decision Making
Dynamics NAV offers key metrics designed to improve upon your decision making. Not only are these reports comprehensive, but they are also intuitive and easy to read. You'll be able to see areas in which your projects require improvement and eventually resolve problems before they become road blocks, without the need for complicated reports that require an interpreter.
3. Manage Your Vendor Contracts
Microsoft Dynamics NAV makes it easy to manage subcontractor and vendor contracts, to improve upon the profitability of your organization and reduce duplicated efforts. Through comprehensive document and change order tracking, you will be able to sidestep many of the costly mistakes that occur when managing complex projects.
4. Leverage the Power of Flexible Billings
It's not a successful project until you've gotten paid for it. Microsoft Dynamics NAV gives you the ability to completely control your billing structures. Through the flexible billing features, you'll be able to set your own installment payments, billing cycles, and more. Your billing will then be handled virtually automatically through Dynamics NAV, making it easier for you to recover receivables and move forward with your projects.
5. Allocate Resources Effectively
Through Dynamics NAV, you'll be able to quickly allocate resources on a project-by-project basis, thereby making it easier for you to manage the financial side of multiple projects at once. In addition to seeing which projects are most profitable and which projects may need to have their costs reduced, you'll also be able to easily track your total spending to better project your organization's complete revenue picture.
Microsoft Dynamics doesn't just offer comprehensive B2B project management. It's also easy to deploy and completely integrated with Microsoft's ERP, CRM, and eCommerce solutions. For small businesses seeking to improve their B2B project management, Microsoft Dynamics can greatly streamline and facilitate all levels of operation. To speak with an expert and learn more about how Microsoft Dynamics can benefit your business, contact us today.