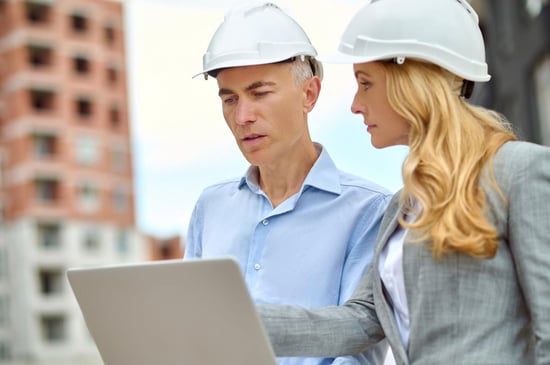 Like every other industry, the needs of construction have shifted with the growth of the digital age. Project management means includes other responsibilities like resource and financial management. There can be multiple moving parts to any construction project at any moment. Your company must account for workers, contractors, supplies, and materials. Spreadsheets and simple budget software are no longer sufficient to handle these elements. Many firms have turned to Microsoft Dynamics NAV to address their construction needs.
What is Microsoft Dynamics NAV?
Microsoft Dynamics NAV is an ERP solution that helps companies obtain greater visibility and control over what's happening within their company. The platform's flexibility makes it easy for various industries, including construction, to adapt it to fit their business needs.
Another reason many businesses choose to adopt Microsoft Dynamics NAV as their ERP is the ability to integrate the solution with other Microsoft products. You can integrate your Dynamics NAV for construction ERP to work with Outlook, Office 365, or SharePoint.
Essential modules contained within Microsoft Dynamics NAV include:
Finance and accounting — Handle essential construction functions like keeping up with material expenses and managing the budget.
Project management — Keep up with tasks like who's assigned to what construction task, what resources are available, and timesheet tracking.
Reporting — Use the reporting and intelligence features to review the data collected from job sites. That way, you can analyze data and look for ways to improve efficiency within your construction projects.
Dynamics NAV is available as an on-premises solution. You can pay for a perpetual license on pay for them on a subscription basis.
How Can You Use Dynamics NAV for Construction?
By using Microsoft Dynamics NAV as your ERP solution for construction projects, you can centralize functions related to essential functions like:
Setting up critical estimates
Tracking permits
Making sales
Project management
Financial tracking
You can improve your firm's ability to manage budgets, keep up with scheduling, and manage field relationships. With the right service provider as your partner, your company can configure Dynamics NAV to fit your business model.
It's easier to keep construction projects running smoothly with Microsoft Dynamics for construction. In addition, your firm can more easily keep people and processes aligned to enable a higher degree of productivity. It's easier to change critical product details that might impact the delivery cycle.
You can remove a lot of the monotony from construction project management by using automation to handle repetitive tasks like payroll processing and labor tracking. That cuts back on errors that could throw off critical estimates.
What are the Benefits Offered by Microsoft Dynamics NAV for Construction?
Here are other ways to leverage Microsoft Dynamics NAV to your firm's benefit.
Customer Service
You can offer around-the-clock customer service using the internet. That can be a factor in separating your business from other competitors. If clients have questions, you can easily pull the information needed to provide the answers. In addition, you can set up portals that allow you to quickly update stakeholders on your project status.
Analysis and Planning
Use the insights from data collected within Microsoft Dynamics NAV to obtain helpful insights into your construction projects. You can recognize trends and quickly respond to shifts in the market that reveal new opportunities. The information gained through data trends can help you achieve higher business growth. In addition, you can use Dynamics NAV to stay on top of key performance indicators (KPIs).
Contract Management
Your construction firm can use Dynamics NAV to connect our customer options with selecting contracts. In addition, you can create, monitor, and make updates to contracts up until the end of the project.
Communication
With Dynamics NAV for construction, your organization can track any changes to circumstances. You can keep employees and contractors in the know by providing up-to-date information using the platform. In addition, supervisors can use mobile devices to enter information like costs and job status directly from the field. Your IT team can keep information protected by enabling role-based security.
What Else Can You Gain From Using Dynamics NAV?
You can feel empowered to handle any construction product. With NAV, you can adapt the capabilities to keep up with the changing needs of your business. The technology can also help you gain an advantage over other competitors. You can enable any available functions as needed to help your business thrive.
By bringing Internet eBusiness Solutions (IES) on as your consulting partner, you no longer have to worry about your ability to keep up with all the resources associated with construction projects. We can tailor the software to help you track operations, finances, project progress, and overall profitability.
Resource scheduling — Use integrated dashboards to make it easier to stay on top of what's going on with your construction crew. Ensure that you have the right people in place to keep your construction project running smoothly.
Document management — Keep all your essential paperwork in one place. You can set up controls over who has access to invoices, client information, and blueprints. That helps you maintain consistency across various areas of your construction firm.
Material management — Keep up with what's happening with your field equipment and materials. Dynamics NAV also simplifies your ability to keep up with procurement processes.
Save time on admin tasks — Centralizing your construction management processes makes it easier for staff to enter and retrieve data without having to bounce from one system to another.
Check Out Dynamics NAV for Construction
If you're still bogged down in spreadsheets, it's time to consider moving to a more sophisticated platform. Internet eBusiness Solutions can help your company start reaping the benefits of using an ERP solution. Contact us today to learn more about how we can assist your organization.