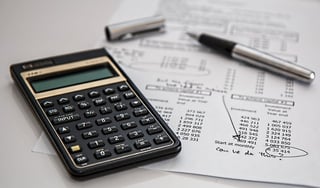 Tax season is marching its way inexorably toward us. It might be the perfect time to consider software alternatives to the old stand-by, QuickBooks.
Microsoft Great Plains accounting software may just be the tool you need this year to make your financial processes more streamlined.
Here's a short article on some of the best features offered in GP software and more details on how it might help your business in 2018.
Great Plains Accounting Software Gets High Marks
Great Plains accounting software has been renamed Microsoft Dynamics GP; so don't be confused when hearing both names.
For years, Great Plains accounting software received high marks from consumers for it's ease-of-use; in 2001 Microsoft bought the software for more than $1 billion and added it to their hefty suite of products in the cloud.
Microsoft kept the core functionality of the Great Plains accounting software but also upgraded it over the years to the sleek product for small to mid-sized businesses that it is today.
Dynamics GP is a direct competitor of QuickBooks, providing a scalable solution for businesses seeking an alternative. It offers consumers:
General accounting features such as a double-entry accounting ledger, accounts payable automation and real-time history, simple reconciliation, scheduling of payments, check printing, and more. You can automate many of your basic functions, from invoicing and tracking finance charges to printing refund checks.
Payroll features that help companies remain compliant with applicable laws while automating basic payroll functions.
Inventory monitoring including costs and stock-on-hand, materials ordering, bin tracking and cycle counts.
These are some of the standard tools that customers use in GP. But we find there are also a number of new tools that consumers often miss in Dynamics GP, including:
SafePay, which is user-enabled functionality housed within Dynamics GP. It's highly recommended as a way to help protect against check fraud. When you issue a check from your account, SafePay sends a copy of the check register electronically to your bank. That way they'll know if someone tries to cash the check for a different amount. Here's a link on how to configure this feature, or just call IES for help.
SmartList Designer is a new upgrade to the old Great Plains accounting software that helps simplify and broaden who can run sophisticated reports. Users won't have to wait for IT to help; they'll be set up to do-it-themselves. SmartList lets users view and search through all of the data within GP. You can personalize and set up reminders, export data from SmartList into Excel or Word. The average user can avoid having to learn SQL queries or other sophisticated methods for pulling reports.
Finance Online reports that Microsoft customers rank Dynamics GP with a 97% customer satisfaction rating.
QuickBooks versus Great Plains Accounting Software
Many companies simply choose QuickBooks because it's been the market shareholder for years. But Microsoft Dynamics GP offers more reports, more scalability, and better access to compliance and security features than QuickBooks. These are all great reasons to give Great Plains accounting software a try. Contact IES to find out more.