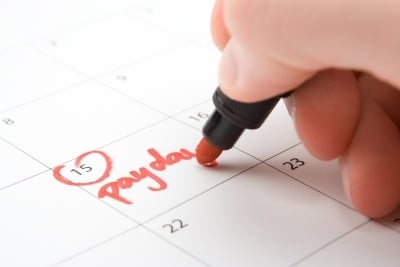 Rest assured, accounting departments using legacy programs to do payroll undergo stressful times: a lot of furrowed brows, groans and "Oh no's!"
By using legacy accounting methods, that's a predictable outcome, given the cumbersome tasks of using Excel, Word---or even Post-it ® Notes, for example. For sure, a lot of time is spent trying to enter the right pay codes, and double-checking (searching!) files to confirm correct hiring dates and any new pay schedules.
How can Microsoft GP help manage HR and payroll?
As a growing company with new hires, the advantage nowadays goes to the business using the latest payroll and HR software. like Microsoft Dynamics GP, to streamline and automate the process; this, to remain competitive in the marketplace, including attracting top candidates.
Payroll module
Dynamics GP is designed with powerful modules to integrate payroll functions into a single platform that minimizes, or eliminates, data entry errors.
For example, the software uses a 'Post-Dated Pay Rates' module that allows users to make pay-rate change entries and effective dates seamlessly. Moreover, the data entries are more accurate as there is no need to sort through lists of changes and employee anniversary dates: the program populates specific queues based on filter settings.
Payables Management is another key feature that makes the payroll cycle more efficient, such as entering the right deductions related to insurance; retirement contributions and taxes. These tasks are handled automatically, matching up the correct vendors associated with the account payables file.
Dynamics GP / HRMS
GP's end-to-end features integrate payroll with Human Resources, providing components like Time Clock, Benefits Tracking Resume Database, 401(k) tracking and more.
In short, the ROI is enhanced by saving time working from unconnected programs that offer little or no integration into a single suite.
Contact us to learn more about Dynamics GP and other Dynamics products.