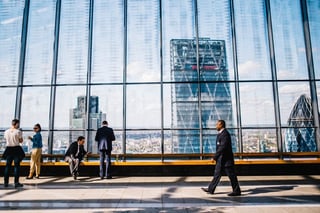 To begin, we must lay the groundwork for a fact so obvious that it may not even be recognized: Technology has moved from a back office support system to the forefront of business. Over the past decade, digital processes have become the mainstay tied to every corporate function, from marketing, sales, payroll, and supply chain. This is true for every business sector in almost every country.
When business is so tied to the internet and the global connectivity of our products and services, disaster is in fact just one click or power disruption away. In an age rife with natural disaster and computer malware, if your business lacks a disaster recovery and business continuity plan you are simply not prepared for what may be the inevitable and eventual catastrophic loss of an application crucial to your company.
This article looks at how one cloud service provider can help businesses stay prepared in an uncertain digital world.
Why Disaster Recovery and Business Continuity?
According to TechTarget, a disaster recovery plan "is a documented, structured approach with instructions for responding to unplanned incidents." TechTarget defines business continuity planning as "the ability of an organization to maintain essential functions during, as well as after, a disaster has occurred."
Your business needs both to mitigate risk and help prevent interruptions in critical functions that could affect employees, customers, and your reputation in the market. If you don't have a business continuity and disaster recovery plan for 2018 ask yourself one question: How much money could you stand to lose if your business shut down for three days – or three weeks?
The Federal Emergency Management Association (FEMA) spells it out plainly – more than 40% of all businesses fail to reopen after a disaster. For those that reopened, just 29% were still in business two years after the disaster struck. FEMA reports that businesses that lost their IT departments for nine days or longer ended up bankrupt in the next year.
These disasters can affect any size business, and they can encompass everything from malicious virus infections by hackers to natural disasters like the recent mudslides in California.
Look at some of the headlines from last year:
The Washington Post recorded 2017 as the most costly for natural disasters in American history. Three hurricanes (Harvey, Irma, Maria), Western wildfires, and more combined to a total loss of more than $306 billion.
CNN reported on the biggest hacker events "in 2017, from an Equifax breach that compromised almost half the country to a global ransom campaigns that cost companies millions of dollars." They reported that ransomware scams, which are computer viruses that lock down data until the victim pays a fee, netted more than $2 billion last year – and they say these scams are just getting started.
A disaster recovery and business continuity plan for your critical technology infrastructure must include a methodical plan for minimizing the negative effects of a technology disaster. It must also include a corporate methodology for recovering data and restoring critical business functions at every step in your business. Without these tools, your business will be at risk.
But did you realize that your cloud service provider could actually help your organization stay better prepared in the event of a crisis. Let's look at how one provider, Microsoft Azure, provides disaster recovery and business continuity in a foolproof mix of environments designed to keep data secure.
How Does Microsoft Azure Help with Disaster Recovery and Business Continuity?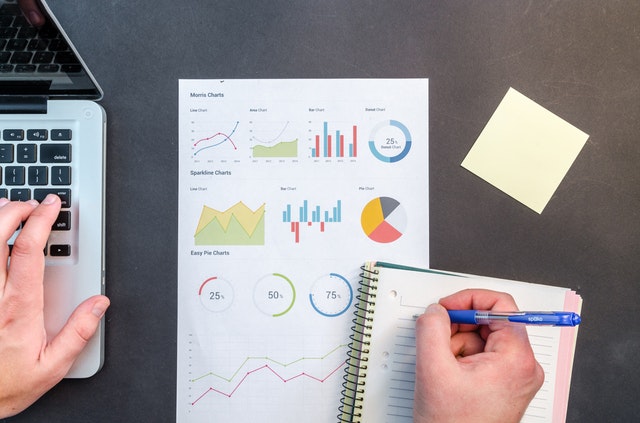 Microsoft Azure is a cloud-based provider of services that are hosted in Microsoft data centers around the world. From cloud-driven software solutions to data storage, Azure offers web applications for businesses seeking to cut costs while improving business functions. Some of the basic services offered in the Azure suite of products include:
Service hosting and managed including data storage and networking.
SQL services for reporting and database management.
.net functionality to include access, workflows, and user controls.
Document storage and synchronization for all digital devices.
Software including SharePoint, 365, Dynamics CRM and more.
Azure uses cloud technology to provide these services. In layman's terms, the cloud is simply the internet. Data flows upwards and down to your computer through routers, switches, and storage facilities hosted in a physical data center controlled and managed by Microsoft. Azure is the infrastructure that manages all of these functions. Azure is also "open" meaning it allows developers to play within the unique confines of the domain to allow hosting of software applications. The software could include something as simple as an email application, however, the benefit of Azure is that the company does not have to host their own on-premise servicers and accrue the costs of the hardware, software, and staffing to maintain it.
In the old days, data was backed up on tapes that were taken off-premise and secured. Now effective solutions must include server and application restoration, which makes the cloud an important tool in this process. Microsoft has built recovery services directly into the Azure portal so you have the control. Through the use of customizable recovery plans, Azure lets you prioritize when services get backed up and running first.
Microsoft Azure offers customers high reliability and a powerful hosting and service environment that most businesses simply cannot afford. The Microsoft Service Level Agreement (SLA) guarantees a minimum of 99.9% availability of the site recovery service.
These services are deployed across redundant technologies, which provide unparalleled security and fault tolerance. Additionally, Microsoft Azure also offers DRaaS, or disaster recovery as a service. DRaaS is particularly helpful for orchestrating how data is recovered across very complicated workloads. Azure offers customers backup, storage, virtual machines, and constant security updates to help keep data safe.
For enterprise organizations, Azure DRaaS can help with site-to-site disaster recovery applications. For smaller firms, Azure uses the cloud to effectively mitigate risk.
Azure provides disaster recovery features as part of their strategy to offer an uncompromised, resilient infrastructure to support their clients. Some of these features include:
Multiple redundant data center locations around the world. The benefit is simple; if a natural disaster strikes one region of the country, data can be moved quickly and virtually to another part of the country. This is a clear benefit of cloud technology – it would certainly be cost prohibitive for the majority of businesses to build and maintain multiple redundant data centers.
Azure offers paired regions that team up data storage and server facilities in multiple geographies around the world. The benefit is that if a system update fails, both regions will not be affected. Azure keeps 300 miles between each paired region, which helps protect against regional natural disasters that could shut down other data centers.
Microsoft Azure also offers clients a site recovery feature. This allows companies to quickly recreate virtual machines in the cloud, in order to replicate critical business functions when an on-site location has gone dark. Companies that enable the replication feature in Azure services have access to automation that constantly mirrors whatever you're doing on on-premise machines. One click activates application failsafe's that allow the cloud-based virtual machine to keep you up and running no matter what is happening in your home office. If you're adding an on-site disaster recovery and business continuity planning process, you can even test the site recovery feature as part of a preparedness drill.
Azure also offers a Traffic Manager service, which automatically transfers traffic to another region if the primary fails. Azure Traffic Manager redirects cloud traffic to new endpoints based on volume, geography, or other factors that you define. This is helpful in so many ways; first, if you know that a hurricane is headed in your direction, you can request that all server traffic can be redirected to a new location. Or, perhaps you know that traffic is going to peak at certain times of the year. Traffic Manager allows you to manually distribute the flow of traffic to improve network latency. You can also set multiple prioritized deployment lists so that users can be directed to the first in the chain. If that fails, Azure can automatically reroute to the number two on the list – and so on.
Microsoft Azure also provides for the redundancy of stored data. According to the Azure website, any data stored in the Azure services cloud is actually backed up three times in three different regions. There are also several different redundancies that the customer can choose, including storing data on-premise or using custom processes to provide additional protection. Automated backups and database replication features are all ways that Azure helps keep your critical business data secure.
All of these features can help protect your business from any number of disastrous scenarios, including the adverse weather events, hacker intrusion, application failure, network outages, data corruption, and much more. While these features should not take the place of the disaster recovery and business continuity planning process, they add peace of mind as part of any effort to maintain business as usual -- no matter what the business disruption occurs.
To learn more, contact IES today.