You already know you want Microsoft Dynam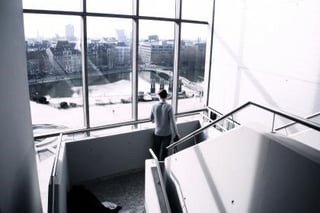 ics, but should you invest in a cloud-based or on-premise solution? Both of these deployments have their own advantages, and which one is ideal for your situation will depend largely on your company's needs. When deciding between investing in a Microsoft Dynamics cloud vs on-premise solution, you should consider the positive aspects of each.
The Advantages of Microsoft Dynamics on the Cloud
Cloud-based deployments of Microsoft Dynamics are fast, agile, and simple. Your business will be able to deploy and use Microsoft Dynamics almost instantaneously, and will not need to invest in any of its own technology and equipment in order to host it. Microsoft Dynamics on the cloud is a hosted, maintained, and managed solution; thus, it has a lower total cost of ownership. It also has a lower direct cost of ownership—you simply pay a low monthly subscription rather than upfront licensing costs.
Reliable and well-integrated with Office 365, Microsoft Dynamics on the cloud is easy to access and incredibly easy to scale. The data on the cloud is secured and protected and can be recovered quickly in the event that there is a disaster. The major advantages of the cloud-based platform are clear: it's the fastest, easiest, and most accessible way to create a Microsoft Dynamics deployment.
The Advantages of Microsoft Dynamics On-Premise
Many organizations, however, have already invested significantly in their on-premise infrastructure. Microsoft Dynamics can take advantage of your company's existing infrastructure and offer your business complete control over its data. Many organizations are still wary about utilizing the cloud to its fullest extent, due to the threat of data breach and theft. On-premise solutions provide more control over your most critical business assets.
If your organization already has a significant IT department, it may make more sense to allocate some of these personnel to the management of Microsoft Dynamics rather than investing in a hosted and monitored service. You will also be able to integrate Microsoft Dynamics into your on-premise systems if you have supported solutions off the cloud that you would like to use with it. In general, on-premise installations offer more control and theoretically better security when compared to cloud-based deployments.
Neither the cloud nor on-premise solutions can be considered "better" than the other. Instead, the solution that is best for your company will depend on your company's unique needs. Because of this, you should always consult with an expert first. IES is a Microsoft Certified Partner with specialized knowledge of the Microsoft Dynamics platform. Through IES, you can find the platform that will be ideal for your business. Contact IES today to find out more about choosing Microsoft Dynamics cloud vs on-premise.