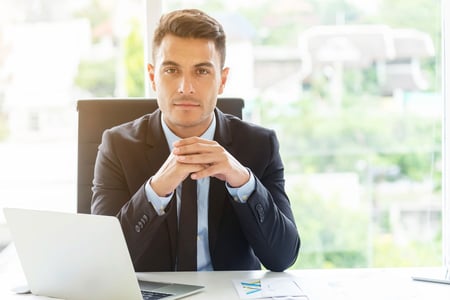 If you're in the market for a Microsoft Dynamics Consultant, you may not know where to start or even what you need. The Dynamics 365 ecosystem is vast, and it can take years to fully understand how each module works. So, if you're looking to invest in one or more Dynamics 365 solutions, it pays to do your homework when deciding on a consultant to bring into your organization.
What Are the Benefits of a Dynamics 365 Dynamics Consultant?
The right consultant can help your company identify the Dynamics 365 applications best suited to meet your business objectives. In addition, you can rely on the consultant to use their technical knowledge and experience to enhance and customize Dynamics app to your industry specifications.
Once the consultant helps you configure your Dynamics 365 installation, they can assist you in training users new to the product. Employees who receive good training up-front feel more comfortable adopting the new platform, spreading confidence to others within your organization.
Other benefits of hiring a Dynamics 365 technical consultant include:
Keeping you from having to pull key internal personnel from other essential work
Helping you bring an outdated Dynamics installation up to date
Showing you how to follow industry best practices
Giving you tips on optimizing the design of your Dynamics platform
Assisting you in setting up integrations with other business applications
What Knowledge Should a Microsoft Dynamics Technical Consultant Have?
Microsoft Dynamics 365 consists of multiple CRM and ERP platforms to help companies enhance their business processes. That means consultants should have up-to-date knowledge on the latest updates made to different platforms.
For example, Dynamics Nav is now Dynamics 365 Business Central. If you have someone still referring to themselves as a Dynamics Nav Technical Consultant, that's a sign they may not have the latest knowledge around the platform. Alternatively, it could mean that they specialize in helping businesses that haven't yet made the switch, so be sure to inquire as to their expertise!
Microsoft does offer a Dynamics 365 Business Central Functional Consultant Associate certification for individuals with some experience working with the application. Other associate certifications currently provided by Microsoft for Dynamics 365 modules include:
As you can see, there's a lot to cover when it comes to Dynamics 365. That's why it's so important to look for consultants who understand the intricacies of the infrastructure. In addition, you want to go with a company with a team experienced in working with various Dynamics 365 modules. That way, they have the background necessary to make the best recommendations for your organization.
What Else Should I Look for in a Dynamics 365 Consultant?
When starting your search, ask yourself the following questions about each consultant prospect to narrow down your choices.
Does the consultant have a team skilled with different iterations of Dynamics 365, both cloud and on-premises?
Are they experienced in setting up Dynamics 365 products for other businesses within your industry?
Can they help you optimize your Dynamics 365 investment?
Does the consultant understand how to deal with change management?
Does the consultant offer plans that support your organizational objectives?
It's hard to overstate the importance of experience when it comes to working with Dynamics 365 products. Ideally, your consultant should understand the workings of legacy and recent iterations of Dynamics. That way, they can help your organization move forward technologically if you're still working with an older version of different Dynamics applications.
The industry of organizations varies from industry to industry. For example, what a healthcare company might require from an ERP system would differ significantly from one working in the finance sector. In addition, the Dynamics 365 consultant should have an experienced team stacked with members qualified to work with your choice of Microsoft Dynamics products.
How Can I Find a Dynamics 365 Technical Consultant?
Once you understand what you need from a Microsoft Dynamics Technical Consultant, you can start your search for a consultant firm capable of servicing your organizational needs. Visit Microsoft's website to search for consultants experienced with various Dynamics 365 platforms. You can also look for consultants with high marks from other businesses within your industry.
At Internet eBusiness Solutions, we work hard to assist clients in getting what they need from their choice of business solution. As a Microsoft Gold partner, we're uniquely positioned to help your company deliver the results you're looking for from Dynamics 365. Set up a consultation with us today to learn why we should be your top Dynamics 365 consultant choice.