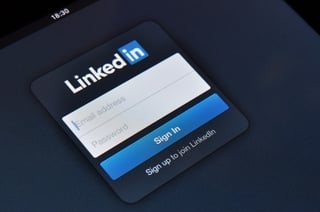 Microsoft acquired LinkedIn, the social media networking tool for business professionals, in December 2016. The $26 billion deal was received as good news; analysts say the move brought together the number one name in office software with the top professional networking site in the world. Most agree there were clear benefits for both companies.
Let's review some of the practical implications of the merger, including how Microsoft Dynamics ERP customers will likely benefit from the interoperability of these two industry icons.
Networking for Microsoft Dynamics ERP
If you're using Microsoft CRM to research and target sales leads, one click to their LinkedIn profile could really transform your prospecting efforts.
LinkedIn will be a boon to Dynamics CRM users seeking access to a database of more than 433 million members and over nine million company pages. It's likely that sales reps and recruiters have been gleefully rubbing their hands together ever since the acquisition was announced.
This new interactivity between the two platforms is expected to provide more up-to-date lead information including the types of posts they're viewing, interests, and even what they look like. When you combine this social intelligence with Cortana, sales teams will be more fully informed and empowered. Fortune magazine imagined a sales rep walking into an office conference with Cortana sharing profiles on who's in the room. At a minimum, contacts will no longer be just a name on a page. The LinkedIn acquisition allows for a more accurate understanding of who your business targets are, which will certainly help marketing teams be more effective.
Of course, LinkedIn is a treasure trove of information for recruiters; it remains possibly the best resource for professional profile data. Recruiters have been trolling LinkedIn since its go-live; with the Microsoft purchase, this data will be integrated with Office 365, Dynamics CRM and other applications.
Microsoft has clearly stated their goal of combining CRM and ERP functionality under one unified cloud business package. Microsoft CEO Satya Nadella outlined the vision in an internal letter to employees last June, "How people find jobs, build skills, sell, market and get work done and ultimately find success requires a connected professional world. It requires a vibrant network that brings together a professional's information in LinkedIn's public network with the information in Office 365 and Dynamics."
Microsoft Dynamics ERP and Data Science
One of the benefits of melding these two important services are the best practices that they can share, particularly in the area of data science. According to TechTarget, LinkedIn is particularly metric-driven, focused on data-mining job seeker information and extrapolating it into actionable insight. The article quoted Yael Garden, LinkedIn's data science director as saying, "We treat data as a first-class citizen."
Data forms the backbone of any critical enterprise-resource-planning tool, so Microsoft Dynamics ERP will clearly benefit the team of LinkedIn data scientists joining the family. The Economist said, "The social network firm has an enviable team of data scientists, a commodity coveted by tech firms."
Leveraging the data from 433 million members is just one way that Microsoft Dynamics ERP plans to continue to differentiate itself from competitors. While it remains to be seen how the integration between LinkedIn and Microsoft will play out, there are exciting possibilities (ranging from machine learning to advanced analytics) in store.
To learn more about Microsoft Dynamics ERP, LinkedIn, and other Microsoft solutions that can help improve your business, contact IES today to schedule a free consultation.