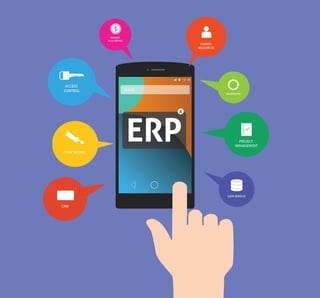 Are you reaping the full benefits of the Microsoft Dynamics ERP platform? Microsoft Dynamics ERP solutions were designed specifically to streamline accounting, logistics, supply chain, CRM, and other business functions typically handled by multiple legacy systems. IES clients work across two crucial ERP modules:
GP for businesses seeking out-of-the-box efficiency integrated with Excel business applications to handle accounting, inventory, sales, and payroll.
NAV for advanced supply chain management, with tools that span languages across a worldwide network of suppliers, vendors, and distributors.
We've found that the feature-rich options of these platforms are often underutilized. Like a lot of Microsoft products, if you can dream it, we can probably build it and help you deploy it. So let's look at some of the platform features to see what you might be missing.
Microsoft Dynamics GP

Microsoft Dynamics GP offers manufacturers multiple functions within a single software platform. The inventory management tool allows for complete tracking and management of your products. It allows stock management and helps you stay ahead of buying trends by analyzing product behavior patterns. Here are some of the key features:
Are you using Shelf Life to automate inventory? One feature in this module sends automated alerts that prevent stocking expired inventory.
There's Multi Bin Tracking that tracks by item and bin, with quantity and product counts.
Inventory Ranking matches products by volumes sold, ranking usage and demand, and tracking per unit costs vs. sales.
You can track by color or other features wit Item Classification.
Lot and Serial Tracking follows inventory wherever it goes by whatever classification corresponds to the customer invoice.
You can also track the big picture with Quality Controls measuring bin contents and overall inventory.
Chances are you're using some of these features, but Microsoft Dynamics ERP software was designed to create one unified solution and replace multiple inventory legacy systems. Inventory tracking is complicated but full utilization of GP can help you more effectively run this part of your business.
Microsoft NAV
Microsoft NAV is a one-stop-shop business management platform. Just look at the robust modules it offers:
Business Intelligence & Analytics
Distribution
Ecommerce
Financial Management
Human Resource & Payroll Management
Inventory Management
Manufacturing
Mobile Sales
Point of Sale
Project and Job Management
Sales & Marketing
Service Management
Warehouse Management
This software has many options – many of them customizable – chances are you're not fully utilizing them. Let's pick just one and look at some features:
Business Intelligence and Analytics offers advanced forecasting features and real-time tracking of all your financial data. Use it to:
Customize reporting.
Automate report delivery.
Monitor finances to spot trends.
Integrate with Sharepoint.
Optimize cash flow by improving A/R.
Offer multiple-currency/language flexibility.
Complete bank reconciliation and cost accounting.
Needless to say, when you're dealing with so many choices it might make send to reach out to the expert team at IES. We can help you figure out what tools you're missing and how you can leverage these incredible options to improve your business.