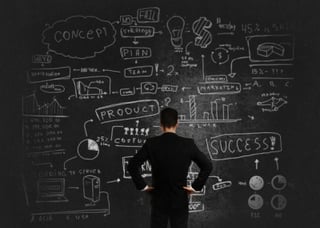 If you are trying to determine which accounting software - Microsoft Dynamics GP or QuickBooks enterprise - is best for your business, consider these five important factors in your decision making process.
1. LAUNCHING AND GROWING A STARTUP
Typically, a startup will only need a small number of users in the beginning. In comparing Dynamics GP vs QuickBooks, cost is not a deciding factor. However, Microsoft Dynamics GP may be the better long-term investment for a startup intending to grow.
Most startups are built with the intention to grow. Because of this, they eventually move to a more advanced system like Microsoft Dynamics GP. A company cannot recoup the cost originally paid for QuickBooks, and inevitably will pay to purchase two systems.
2. COST OF GROWTH
When upgrading from Quickbooks to Dynamics GP, there will be an extra cost of converting the QuickBooks data to Dynamics GP. In most cases, this data conversion will cost more than the initial software purchase. If a company starts with Dynamics GP right away, there will be no data conversion costs as the company grows.
When data is converted from QuickBooks to Dynamics GP, detailed transaction history from QuickBooks usually cannnot be migrated to Dynamics. A typical migration will convert some GL history, but as far as AP check history and customer payment history, those are generally too costly to convert. This means you will have to go back to QuickBooks to look at activity prior to the migration.
3. DATABASE INTEGRATION
Many companies like to standardize on Microsoft technology. QuickBooks runs on a proprietary database, while Dynamics GP runs on a Microsoft SQL database. If company data is all in SQL, as opposed to having it in two places, you will have more control and flexibility in terms of reporting and integration.
Because Dynamics GP is built on the open Microsoft SQL database platform, it is much easier to integrate with other systems. This simple integration path cuts down on manual data entry and incomplete reporting.
4. GAAP COMPLIANCE
Dynamics GP is a GAAP compliant system, while QuickBooks is not. GAAP compliance means that transactions cannot simply be deleted without having any record of that deletion activity. Most banks, financial companies and even venture capital firms will want this level of compliance to ensure that the data is secure and less prone to fraud. Any accounting entity auditing a company will feel more comfortable knowing that company is using Dynamics GP.
5. FUNCTIONALITY AND MODULES
Dynamics GP includes additional functionality and modules that a company can grow into, which QuickBooks does not offer. For example, a robust fixed assets system, automatic allocations and consolidated reporting across multiple companies. Also, inventory and job costing are very different when you compare QuickBooks to Dynamics GP.
CONCLUSION
Compared to Quickbooks Enterprise, Dynamics GP is less expensive, more secure and has more functionality now and in the future as you need it.
Why buy two systems? For more information on why Microsoft Dynamics GP may be the best fit for your company, contact us.