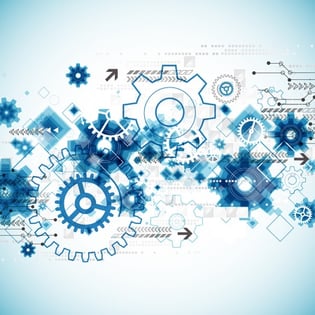 Through Microsoft Dynamics Magento integration, businesses can streamline the entire process of sales and customer management, avoiding duplicate entries and the maintenance of multiple systems. Everything from accurate inventory quantities, projected stocking needs, and shipping and product addresses can be stored and shared within the two suites. But as with any integration, there are some important things to remember.
1. Choose the right type of integration from the start.
Microsoft Dynamics and Magento are both very flexible when it comes to third-party integration -- and that means there are multiple options that you can choose. Multi-channel management solutions are ideal if you have multiple software suites you need to connect. The Dynamics GP to Magento connector is a simple and direct solution -- but it is usually only suitable for online marketplaces and has limited scope. Custom development is usually necessary for more complex enterprises, and will ensure that both systems work perfectly together.

2. Figure out which features you actually need.
More features isn't always better. Microsoft Dynamics and Magento both offer an entire, full service consolidated suite of products, ranging from multiple storefront support to discounts and cross-promotions. Pare down the features in both suites to the ones that your business actually needs -- otherwise the integration and the software itself will seem far more complex than it really needs to be.
3. Create protocols for patches and upgrades.
Security is the primary concern when it comes to linking something as mission critical as a CRM system to an e-commerce suite. Patches, upgrades, and other maintenance need to have careful protocols designed to ensure that they are completed in a timely fashion. Both systems have to remain updated to their most current compatible versions -- but they also can't be upgraded past compatibility, which requires some planning.

4. Configure caching through Microsoft Dynamics and Magento.
Caching will speed up the system as a whole -- important when you're relying upon two systems to work effectively together. Of these, it's important to make sure that Magento is configured properly, as Magento will control the speed of your storefront as well as the backend that you and your employees will be using.

5. Make sure you select the right host.
Magento is an e-Commerce storefront and not all e-Commerce hosts are made equal. If you're going to tie your Magento system to your Microsoft Dynamics solution, you should find a host that is not only reliable but also specializes in Magento installations. You may also want to consider utilizing a single cloud server solution for both products, which will reduce your costs and the maintenance involved.
Once a Microsoft Dynamics Magento integration is properly configured, employees and customers alike will have a better user experience overall. Inventory will be automatically updated, customer histories will be consolidated, and order processing will be both faster and streamlined. But the actual integration between these two complex suites can require some customization and some maintenance. Working with an experienced partner such as IES can help. Contact IES today to learn more about the benefits of Microsoft Dynamics Magento integration and the process behind it.