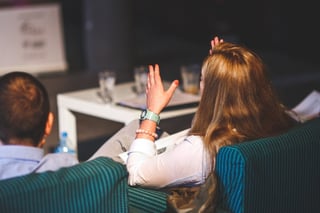 The easiest and most effective way to implement Microsoft Great Plains is to work with an experienced specialist. But how do you determine whether a Great Plains consulting specialist is the right one for you? Here are three of the most critical questions you should ask your future partner.
1. Do You Have Experience Building Solutions for My Industry?
Tailored solutions are far more effective than general, multi-purpose ones. One of the incredible advantages to Microsoft Great Plains is that it can be easily modified and customized depending on a company's size, industry, and unique needs. When working with a specialist, you want them to know the ins and outs of your industry. You want them to know exactly what your company is going to need in terms of modules and features -- and you want them to be able to implement them both thoroughly and quickly. Accounting firms are going to have entirely separate needs from construction companies. These needs have to be considered from the very beginning of the development process to the end, including maintenance solutions.
2. Do You Help With an On-Premise, Cloud, Hybrid Solution, Or All of Them?
Depending on your enterprise, you may want to go with an on-premise, cloud, or hybrid solution. The more experienced a specialist is, the more likely they will be to advise you on the appropriate infrastructure for your business. An experienced specialist will have the versatility to design a system that is right for your business rather than a system that they simply have personal knowledge of. On-premise, cloud, and hybrid solutions have very significant differences, and a specialist in one area may not necessarily be able to transition to another. In particular, security systems are often very different between on-premise, cloud, and hybrid solutions. On-premise solutions can be secured through physical hardware and comprehensive security protocols, while cloud-based solutions need to be secured through a software level.
3. Can You Ensure That My Solution Incorporates the Latest GP Updates?
Microsoft Great Plains is updated and improved very frequently. You need a specialist who will be able to provide continued support and who will be able to setup a system that doesn't have to be regularly updated and monitored by your own staff members. A failure to frequently update Microsoft GP could lead to system vulnerabilities, inefficiencies, and other very serious issues. Otherwise, you may find that your company will need to invest its own personal IT time in maintenance and repair. By updating a system frequently, your specialist will also be able to continue tailoring the platform to your needs -- especially as your business grows and changes.
You don't just want a consultant with years of experience -- you want one who is experienced with the challenges that your company faces. The more knowledgeable a consultant is, the better solutions they will be able to provide. If you're looking for a Great Plains consulting specialist, contact IES for today for an expert consultation.