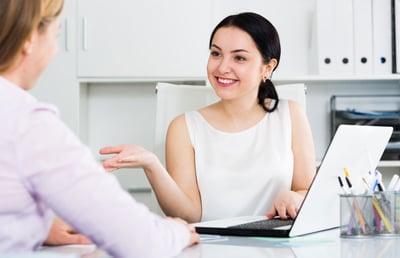 Microsoft SharePoint services have gone by a number of different names since it was launched in 2001. But the purpose of the software hasn't changed in the past 17 years. In simple terms, SharePoint is about communication between dispersed office teams, bringing people together around a specific goal. The software lets you develop internal or external websites, store files, and collaborate on one online portal.
Today, Microsoft SharePoint services are online and integrated into the Office 365 suite of products. This makes the product more mobile and therefore useful to today's modern on-the-go workforce.
But how, exactly, can businesses leverage Microsoft SharePoint services? What are the benefits of using the platform? Finally, how can a Microsoft SharePoint services consultant help optimize the tool?
Five Benefits of Using Microsoft SharePoint Services
SharePoint is a fully integrated collaborative tool in the Microsoft suite. There are all kinds of applications for the software. Here are five examples:
Corporate Intranet
Companies that use Microsoft SharePoint Services can create an inter-departmental website where employee information can be shared. For example, human resources could post new policies and procedures, or training videos, on one website for employees to access.
Project Management
Everything related to a specific project could be under one hub. This could include files related to the project, time tracking, calendaring, communications, and more. The site could have a list of tasks by the employee or any other data related to the project. Project milestones could be tracked. Issues could be posted and solved all in one centralized place. No more document emailing; all the tools you need for the project are in one place.
Sales Document Collaboration
If multiple subject matter experts working on a sales document, it can be difficult to "herd cats" to complete a proposal. You can use a SharePoint site to help with version control and communication and use other Microsoft tools like automation, to route documents where they need to go.
Staff Training
You can use a SharePoint site to set up hands-on staff training to help build your team knowledge. Users can receive an email alert with a new training file is uploaded. It could also help organize who received the training and who's left to train.
Client Collaboration Site
You can create and share information with clients on a SharePoint site. For a large client deployment, for example, you could track your implementation timeline, track communications, and share files. Everything could be housed in one place for both you and the client to revisit.
The benefits of each of these activities are that all of the pieces that make up a project can finally be stored in one easily assessable place. You can take advantage of simplified workflows for document tracking and collaboration. Too, these sites can be branded to fit the business, providing a consistent look and feel for employees and clients.
To optimize the tool contact IES for Microsoft SharePoint services. We can help you personalize, launch, and train teams on the best use of SharePoint. Contact us to optimize the experience.