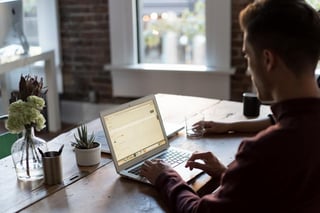 As a company grows, operations management becomes more and more complex and it's often necessary to seek out a software solution. For businesses across a variety of industries, Microsoft Dynamics Great Plains (GP)—a suite of Enterprise Resource Planning (ERP) software meant to simplify and streamline all aspect of operations management—is that perfect solution, as it allows businesses greater control over various operations.
If you're in need of Microsoft Dynamics GP to make your business processes more productive and efficient, read on for a few things you'll need to consider:
Investing in an Implementation Partner
Once you've purchased Microsoft Dynamics GP, the next step is to find a suitable implementation partner. An implementation partner has the in-depth knowledge and technical capability to help you get the most out of this solution.
Since the software suite serves a number of functions, and because it's so highly customizable, Microsoft Dynamics GP caters to a number of business needs, including:
Analytics
Supply Chain Management
Inventory Management
Financial Management
HR Management
Manufacturing
Field Service
Project Accounting
This suite includes a host of comprehensive tools that can be used to customize Microsoft Dynamics GP to suit any organization to a tee, and it can be easily integrated with most existing systems. In addition, a knowledgeable Dynamics GP partner can efficiently facilitate data transfer from the company's existing systems to the new system.
Software Customization
If your business has unique processes, a customized Microsoft Dynamics GP solution might benefit you. An expert partner who offers development services can facilitate the customization process. Benefits include:
Quickly adapting the system without expensive developer work.
Establishment of a prototype "test system" to test company functions and tasks before the actual system install. This ensures that everything will work as expected and reduces the need to backtrack.
Expert advice on implementing helpful features that you weren't aware of before.
A more flexible and easily scalable solution, meaning less time and money spent in adapting to growth.
On-Going Support
Even with all of the i's dotted and the t's crossed, hiccups in the new system can still occur once it goes live. An integration specialist can offer on-site support during the first day or so of operation, as well as provide client staff with instructions for future workstation and off-site installations. The integration team also trains IT staff to properly use and maintain the system.
With cooperation between the client team and the Microsoft Dynamics GP integration manager, the integration process can pay back hugely in saved time and money. It also ensures a high level of accuracy of the data that passes through the system.
If you're ready to partner with a team of expert Microsoft Dynamics GP integration managers to put this software to work for your organization, contact IES for a free consultation.