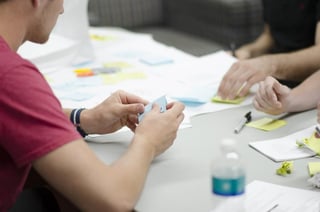 Interviewing for any technical position can be complex—especially for those who don't generally focus on technology. A Microsoft Dynamics GP integration manager will be responsible for shifting your organization's infrastructure from one system to another, and while a talented integrator can do this with very little business interruption, an under-qualified one may run into roadblocks and issues that draw the project out. With that in mind, here are some of the major questions you should ask any potential Microsoft Dynamics GP integration managers you may consider hiring.
4 Questions to Ask a Potential Microsoft Dynamics GP Integration Manager
1. How Would You Tailor Your Approach to Our Organization?
Every organization is unique. A Microsoft Dynamics GP integration manager should take some time to study your organization's size and operations to determine the best integration plan for you. Asking this question is an easy way to determine whether your integration manager is truly finding the best solution for you, or whether they are going with a cookie cutter approach that may not ultimately be the right fit.
2. What Is the Plan for Our Data?
Capturing data from one system to another is more complex than it may seem. Both static and live data need to be transferred without data loss and with minimal system disruption. Your integrator should have a plan that makes sense to you—one that will transfer over the largest volumes of data without business interference and that will save the newest live data for last.
3. How Will Our Users Be Trained?
User training is an often forgotten but extraordinarily critical step. An integrator will be able to discuss the process of familiarizing users with the new product and supporting users once the product has been fully deployed. Training and familiarization should begin before, not after, the system has been deployed.
4. What Are Your Largest Concerns for Our Implementation?
Every system has its idiosyncrasies, whether it's legacy data software or unique security protocols. Your Microsoft Dynamics GP integration manager should be able to thoroughly outline any issues that they expect to arise through the deployment, in addition to their contingency plans if anything goes awry. This will give you a better picture of how experienced and prepared your integrator is.
The right Microsoft Dynamics GP integration manager will be able to thoroughly describe how the integration process will operate within your organization's unique infrastructure. They will also be able to give full, easily-relatable answers even if you may not be specialized in the core technology that they are describing. Microsoft Dynamics GP offers thorough documentation, and it may be worth it to go over this documentation with your own internal systems administrator so that they can also understand the integrator's process.
Want to speak with an expert Microsoft Dynamics GP integration manager? Contact us today.