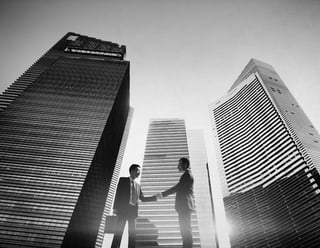 In July Oracle announced it was buying NetSuite. IT pundits suggested that would be a positive outcome for a NetSuite platform that struggles to keep up with its main competitor in the cloud: Microsoft Dynamics.
NetSuite's biggest claim to fame was that they had the foresight to jump in the cloud before the IoT began to rule the world.
But NetSuite has struggled to gain and retain market share, primarily, many would say, due to serious shortcomings.
Here are 10 reasons why the Oracle NetSuite acquisition matters to your business:
NetSuite lacks the intuitiveness found on platforms like Microsoft Dynamics.
Speaking of UX, NetSuite customer support is, at best, a frustration-laden experience.
Interestingly, you'll pay more for poor customer service. NetSuite changes add-on feeds of 22.5 to 37.5% for phone and email help. This is significantly higher than other hosted ERP systems. 

When it comes to full spectrum ERP flexibility, NetSuite notoriously lacks the customization found in Microsoft Dynamics.
NetSuite customization tools, where they offer them, are both limited in function and not user friendly.
While cloud hosting is wonderful, being stuck in the cloud without an in-house option is a career-limiting move.
As you might imagine, NetSuite has a "turn and burn" customer retention rate, which is unacceptably high by industry standards.
NetSuite lacks the robust network of certified partners that comes standard with platforms like Dynamics GP.
NetSuite users dread product upgrades. NetSuite has continued to use an archaic phased release approach that resembles an on-site upgrade instead of the all-at-once approach of most SaaS companies. The end result? Experienced NetSuite users wait unit a new release has gone through several iterations before upgrading.
As you might imagine, the real-world outcome of these problems is that NetSuite suffers from a reputation problem in the industry. NetSuite business partners, as well as users (or former users) have been using social media to voice their frustrations with the platform. Poor customer care, constant price increases, system downtime and product instability have left NetSuite with a shaky market position and a bad rap in IT and ERP land.
Oracle really has their work cut out for them. How will they be able to repair the reputation of a software provider that has been pushing a product that most say simply can't compete with any of the Microsoft Dynamics modules, including GP, CRM and NAV?
Obviously, Oracle has acquired an aggressive NetSuite sales climate, so if they can improve the product and processes behind it, then they should be able to focus on rebuilding market share. Or can they? When you consider that certified distributors and IT consultants – not sales people – offer Microsoft Dynamics it takes away the "hard sell" environment that many have considered a real detriment to NetSuite.
The IT world is watching the Oracle NetSuite acquisition to see what happens next.