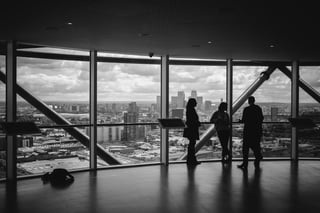 Businesses that are either focused on or conduct a large volume of B2B sales need technology that can support their operations. Ideal business to business eCommerce solutions streamline the process of sales procurement and fulfillment, integrating with logistics and enterprise resource planning solutions. Below, we compare the benefits and drawbacks of three of the leading B2B eCommerce solutions.
3 Top-Rated Business to Business eCommerce Solutions: A Comparison
1. NetSuite
NetSuite is an integrated system designed to provide accounting, ERP, CRM, and eCommerce support. A modular system, NetSuite is very popular among small businesses, though it is designed to be used for everything from small to large enterprises. NetSuite system integrates multiple third-party systems such as Oracle, Google Docs, Box.Net, and NetSuite's own ERP into a consolidated solution. Though the system is well-designed, it does require that employees learn multiple products, and this can require fairly extensive training. NetSuite's primary advantage is a low cost of ownership when compared to many other eCommerce solutions, as it includes everything that the business will need in a single package.
2. Microsoft Dynamics GP
The Microsoft Dynamics GP eCommerce Order Manager connects an organization's B2B eCommerce website directly into Microsoft Dynamics GP, creating a complete ecosystem from sales to management. A major advantage of Microsoft Dynamics GP is that it includes everything that a company needs to operate, from its eCommerce product to its internal CRM. Microsoft Dynamics GP integrates with the rest of the Microsoft suite of products, including SQL Server, Office, and SharePoint. Employees only need to learn a single system and will find the product incredibly intuitive. Through additional Microsoft integration such as Office 365, Microsoft Dynamics GP also becomes an invaluable collaborative tool.
3. Shop Visible
Useful for businesses that are switching from a primarily brick-and-mortar infrastructure, Shop Visible is an end-to-end SaaS B2B eCommerce solution, with support for catalog, website, and mobile orders. Through Shop Visible, businesses can maintain drop shipping accounts, order fulfillment, and warehouse management, in addition to a built-in ERP and CRM solution. Shop Visible is designed to be an intuitive and easy-to-use solution for businesses that need to maintain multiple distribution channels. Comparatively, Shop Visible is not as feature-complete as the other two options on the list, but may be an easy-to-deploy solution for SMBs.
There are dozens of business to business eCommerce solutions available, including some niche solutions for organizations that sell specific products and services. When comparing B2B eCommerce solutions, organizations should look at ease-of-use, total cost of ownership, features, and third-party integration. The more you are able to do within your eCommerce solution, the less work you'll require on a sales and administrative level.
Want to talk to an expert team about the best software solution for your eCommerce business? Contact us today.