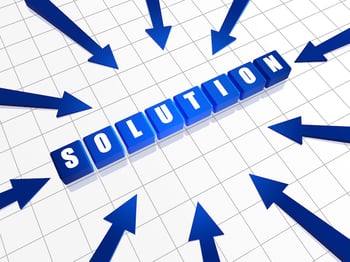 One of the oldest pieces of business advice is found in the cliched phrase, "Don't reinvent the wheel." If you're in the market for a new project management system, keep in mind that a single system is often just what many different companies need.
Related Blog: KEY FEATURES OF MICROSOFT DYNAMICS PROJECT MANAGEMENT SOFTWARE


Despite the fact that every company's' internal processes vary from organization to organization, every business has general common ties required for daily functioning. Using these commonalities as a foundation, it is easy to see how the same project tracking tools and management system could work across multiple companies.
Accounting
It's highly unlikely that your company functions without an accounting team, even if your "team" consists of a single person who wears multiple hats. Foregoing old school sticky notes and spreadsheets in favor of a project management tracking system designed to organize the dollars you are owed and the invoices you need to pay can make everyone's life a little easier. Automating manual processes also helps to eliminate naturally occurring human errors.
Sales, Marketing, and Customer Service
Are you trying to grow your business into the best company you can possibly be? There's often a delicate balance between growing too quickly and not growing quickly enough, but that line is much more distinguishable when you have the right project tracking tools in place. A client relationship management system, or CRM for short, can enhance the productivity of your sales force while improving communication necessary for your marketing and customer service teams to support your brand's mission and vision.
Deliverables and Deadlines
Every area of your organization has some type of deadline to meet, whether it is related to a one-time implementation, a regularly recurring process, or one-off expectations that appear unexpectedly. Without a properly organized system, deadlines can easily be missed, and essential pieces of the puzzle can fall through the cracks, causing disruptions to workflow and client relationships. A project management system takes the big picture in its entirety and segments tasks and sub-projects to the appropriate team member. In this, you'll be able to see where bottlenecks arise so you can address them quickly and efficiently before further problems snowball out of control.
If you're shopping for a project management system, take a look at the various industries our Internet eBusiness Solutions clients represent, and let us know how we can help you!