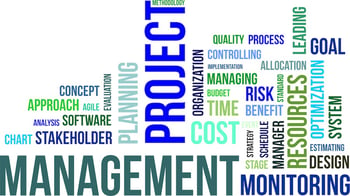 Project management solutions offer business of all sizes a chance to better manage the responsibilities inherent to collaborative projects. From conception to completion, the project management system helps businesses in controlling operational costs, allocating scarce resources, and managing sustainable budgets. For a better understanding of the importance of project management systems, let's take a look at Microsoft Dynamics.

Related Blog: SAVE UP TO 45% ON MICROSOFT DYNAMICS GP
There are many advantages of project management software. Microsoft Dynamics is best utilized in its subscription-based modeling with merging its capabilities in the Microsoft cloud for inherent benefits of heightened security, automatic updates, and reduced need of an extensive on-site IT-infrastructure. It aids businesses in the following key ways:
Better budget planning
A special feature in this software type is earned value analysis through which you can measure a project's financial performance. This gives users an easy indication of how much of a given budget has been spent at any given point and actually forecasts a completion date and final cost through the analyzing of variances in both budget and schedule as the project proceeds.
Resource management
One of the advantages of project management software is that it provides an easy app to view your personnel resources and assign them to various projects. This allows you to track personnel availability and project status in real-time while also identifying potential skill gaps needing to be filled.
Staying on top of changes
With every project there comes hiccups. Software planning and analyzing tools enable your team to anticipate potential changes and thinktank how to resolve them before they impact the project's completion schedule. A more popular feature of Microsoft Dynamics is its synchronization to automated alerts for keeping users informed of issues like escalating costs, pending deadlines, and required approvals.
Improving collaboration and communication
There are many reasons why project management is important. But one of the biggest benefits of project management software is its ability to improve collaboration and communication. Whether you have staff members in the office down the hall or across the country, software tools make it easy to spark real-time conversations to deliver project information and track member statuses virtually anywhere on the globe.
Additional supply chain management tools enable you to easily integrate and automate business transactions and communications with vendors, clients, and remote warehouses. This has become a practical, must-needed tool in today's technologically-connected world as more vendors and clients expect the ability to review progress and give feedback in real-time.
The comprehensive capabilities of Microsoft Dynamics and similar project management systems enable businesses to operate more effectively and efficiently. Contact us today to learn more about the benefits of project management software.