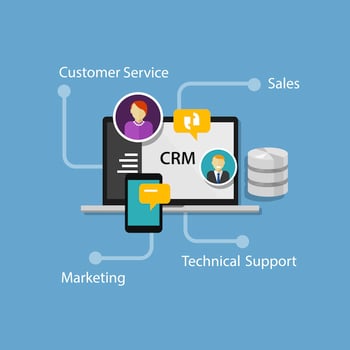 Any business that deals with many customers can benefit from Customer Relationship Management (CRM) software, which is a kind of customer tracking software designed to manage customer profiles and communication. The database platform provides a wide range of functions from organizing customer information to automating sales. Below are more details on how this type of sales contact management software can help your business.
Technology Leaders
Microsoft, Salesforce and Oracle are the three main industry leaders in the CRM software industry. CRM is usually offered as a suite of tools that are integrated through one robust enterprise platform.
Main CRM Software Capabilities
Stores transaction information
Serves as a customer tracking software for account history
Helps organize sales leads
Lets you analyze geographic locations of your market
Provides automated ticket tracking for help desk solutions
Analyzes sales history to make sales projections
Tracks online customer activity
Measures marketing campaign effectiveness
Provides communication tools to interact with customers
Integrates with ecommerce software
Lets you add notes to work orders
For more information about CRM software and how this kind of sales contact management software can benefit your business, contact us today.