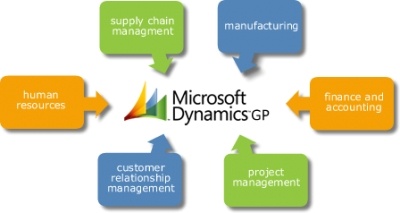 Accounting is a set of repetitive tasks: Sorting, coding and data entry. The right software with broad functionality can help ease the daily work. Consider the following list of some of the Microsoft Dynamics GP features that accommodate these everyday jobs, avoid common posting errors, and prevent entry in incorrect screens and periods.
Vendor set up can include GL posting accounts to expedite invoice entry process. If needed, these accounts can be overridden when entering invoices to be charged to unusual accounts.

Inventory item table adjusts inventory when billing customers, thus avoiding timely month-end adjustments.

Batch entry aids in posting accuracy because it slows the process and allows for review of transactions. It is difficult to enter 50 or a hundred invoices and never make a typo. Accomplish entry posting of invoices by batch or individually.

Security is set for each user, controlling what screens and functions are available to individual users. This eliminates confusion. Control who can set up vendors and GL accounts, eliminating duplicate entries.

Open and close periods as required. Control what dates can be used in entry and which periods are available and open. This prevents entering to the wrong period, a familiar error, especially during month and year end. Reopen periods if needed.

Set up new records on the fly. Set up a new vendor or a new GL account number without having to close the batch.
Whether you are looking for your first accounting software for a new business or looking to move on to a more powerful software, contact us to learn more about Microsoft Dynamics GP.