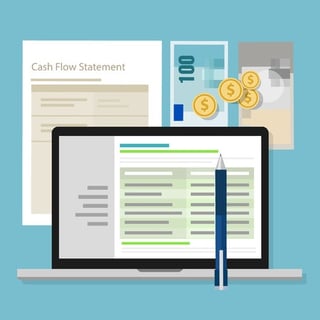 Payday makes employees happy. All employees, perhaps, except for the accounting manager. Payroll is one of the more complicated of accounting functions, and there is absolutely zero margins for error with employees – or the taxman, for that matter.
To-the-penny accounting became a lot less stressful with the latest and greatest versions of cloud-based payroll accounting software on the market today. SaaS (software as a service) vendors have worked hard to improve their products so your tax filings stay accurate, helping your business avoid those pesky fines and penalties that stem from any errors.
Selecting an online payroll accounting software platform doesn't have to be difficult. There are four critical elements to review when looking at this software:
Customer support is mission critical, especially if you're a small or fledgling business. Setting up payroll properly the first time will eliminate headaches down the road. Make sure the customer care team includes professionals that can help you do it right the first time.
Setup doesn't have to be a nail biter with some of the newer platforms. Look for an easy to use, intuitive user interface, with clean, neat dashboards that simply – make sense. Employee records should have a high level of detail, listing benefits, pay rates and bonuses, additional withholdings, hours worked, and more.
Running payroll should be the easiest part of the process. That's because all the work really goes into the setup.
Tax compliance better be a no-brainer with your payroll accounting software. The software should be able to handle the calculations for withholdings by state and submit them to the required legal entities.
Now that you know the basics, let's review the top five payroll accounting software platforms that are the most heavily leveraged by small to medium sized businesses these days.
Top Five Current Biggest Names in Payroll Accounting Software
5) Gusto has been a top pick out of the pack of young payroll accounting SaaS providers. They are the latest in a long line of cloud-driven payroll accounting software providers. Gusto targets companies with up to 50 employees, and offer automatic tax filing, self-onboarding, and worker's comp and health insurance across the country. The log in is easy and it's a pretty easy-to-learn system, so small businesses are giving it two thumbs up for the moderate cost and ease-of-use. It's remained a top pick in 2016 for payroll accounting software for the (very small) business. But therein lies the problem.
Gusto runs into trouble if you have a larger company with more complex payroll accounting needs; Gusto simple cannot scale. Users have noted some integration glitches with other platforms as creating issues with new hires and payroll enrollment. But Gusto is great for new businesses – if this is your first time running payroll, this platform is recommended over QuickBooks, because the user interface is so much more current. Comparing the Sage or QuickBooks dashboards to Gusto makes their platforms look woefully outdated. Setup is easy and customer support continues to receive high marks.
4) Paychex Flex actually integrates with more platforms than Sage, QuickBooks and Gusto (we think that's where the "flex" comes from). Notice we didn't say, "seamless integration;" we hear there have been some platform interoperability issues that Paychex is working on. This makes sense, though, because Paychex has been around the block; like QuickBooks, it's one of the more senior platforms on this list.
There is some scalability with Paychex Flex, although not as much as with Microsoft Dynamics. You can add HR and benefits administration. The entry-level version of Flex has a nice UX that looks modern and clean. Unlike some of the other platforms, Paychex requires live set up as part of enrollment. That's probably a plus if you've never done payroll before, but for more experienced users this may be annoying. The other payroll accounting software companies offer the option to do-it-yourself or have live support.
One benefit of Paychex Flex is that you can add an unlimited number of data fields in a record; for larger or more complicated companies this could be a necessary requirement.
3) Sage Software has been around for a number of years. It was designed for small businesses and has remained firmly entrenched in that market niche. The cost has stayed around $50 a month for up to 10 users, which makes it perfect for a non-enterprise level company.
Sage Payroll Essentials, their premiere product, can be accessed from any device, and works with Macs as well as it does PCs. It is interoperable with QuickBooks accounting features, which is a plus. It also has a decent list of reports that you can run, along with a high level of detail in employee and customer records. In fact, considering whom it's designed for, it actually may require more detail related to employee data entry than it even needs.
Sage pricing is one of the more affordable in the industry, but unfortunately, you're going to get what you pay for with this software. It's lacking a lot of functionality that you see in some of the newer SaaS platforms. Consumers complain that the dashboard and overall user interface looks very outdated. Sage recently purchased Peachtree Accounting, and upgrades are to be expected in the near future. Even more importantly, it lacks in mobile versions of the product; these days that is a very important drawback.
2) Intuit QuickBooks is an oldie but a goodie. The software has been around since the horse and buggy days (joke), but despite that, the brand has managed to continue to remain relevant over the years. It's a solid, but entry-level platform that small businesses still swear by. If you're in a start-up business and just need accounting, billing, or financial planning, then this is decent software that will get your feet wet.
Unfortunately, QuickBooks lacks some of the standard functionality that you find in Microsoft Dynamics or some of the newer accounting software providers. These days focusing on just GL, receivables, or payables isn't enough; the latest accounting software packages are now integrating higher business functions like inventory management or eCommerce. Unfortunately, this is one of the biggest areas where QuickBooks simply falls short. It lacks the ability to grow with your business, which makes a mid-stream switch inevitable for the growing enterprise.
1) Microsoft Dynamics GP offers cloud-based and hybrid options for med-to large size organizations. Microsoft Dynamics makes up for the two biggest drawbacks of the other four payroll accounting software providers on this list:
Dynamics scales to any size business, which completely eliminates the need to switch payroll accounting software providers if your company suddenly engages in a growth spurt.
Dynamics offers more features than any of these providers, and you can add sophisticated business analytics, customer relationship management (CRM), eCommerce, and many more modules and plugins.
But that's not all. Dynamics is an enterprise resource planning (ERP) tool. The practical application of this title means that even the payroll accounting software module has more functionality designed into the lowest cost standard package than Gusto, QuickBooks Paychex, and Sage combined. While that doesn't mean you have to utilize the full tools, Microsoft Dynamics designed this payroll accounting software so that you have options to grow your tools with your business.
The basic payroll accounting software beginner's package comes with financial management, supply chain, banking, project management, and HR. Note you will pay more for these tools – but you're certainly getting a lot more bang for the buck. You'll be able to manage payroll, budgets, analytics, inventory management, sales, and human resources. Instead of managing multiple systems to handle all of these business functions, Dynamics was designed to be a one-stop shop.
The Dynamics payroll accounting software is pretty plug-and-play; it probably helps that you've likely been using Microsoft products for years. So the layout will look fairly familiar at first glance – this is an architecture that you've seen before.
The financial homepage has individual pop ups for transactions, reports or other workflow tasks with deeper dive drill downs. It can automate a number of your most basic functions and woks well with other Microsoft products such as their office suite – still one of the most commonly used platforms in business today.
The only drawback we can think of with Dynamics, is that it might be too complicated for the first time user. For example, there are more than 700 standard reports that you can run; we can see a start-up business getting a little overwhelmed. But the simple truth is that this payroll accounting software was designed for your business growth; if this is your goal the other SaaS providers simply cannot compete.
So What's the Best Payroll Accounting Software?
For a start up business with a limited budget, a payroll accounting software service like Gusto is fine. But we've never met a start up that isn't planning on growth, so if you begin with Gusto, or other non-scalable payroll accounting software, then you're guaranteed a switchover down the road. That's problematic and, possibly, annoying, when you're busy enough with basic business functions.
Why not start with payroll accounting software that's going to keep pace with your business as you expand? It will cost more up front, but users say the long-term investment is worth the functionality. If you're interested in taking a test drive of the latest version of Microsoft's payroll accounting software, contact us today.