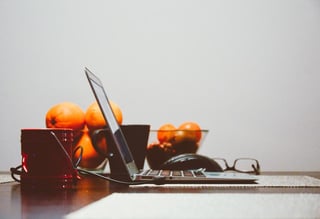 CRM solutions aren't just for large, sprawling enterprises. Many small business owners invest in CRM software to improve their customer relationships and reduce their overhead. Below, we share a few other compelling reasons why top small businesses invest in CRM software, and why yours should too:
5 Reasons to Invest in CRM Software for Your Small Business
1. Customers Focus on Positive Experiences
Customers are far more willing to make a purchase with a business that has provided them with a positive customer experience before—even if the product or service is similar to what they could get elsewhere. Customers focus primarily on a good customer service experience, and even if they have a negative experience with the product, they may still come back for the service.
2. Modern Customers Want Responses Fast
Many customers today are only willing to wait less than an hour for a customer service response, especially through avenues such as social media. Customers today are inherently impatient, but with the right CRM software, small business owners are able to connect with their customers faster.
Microsoft Dynamics CRM, for example, contains social CRM, allowing small businesses to provide better service and engagement. Microsoft Dynamics CRM gives you the ability to connect with your customers through a consolidated system.
3. B2B Buyers Are Reaching Out Through Alternative Channels
Many B2B buyers are now reaching out through alternative channels such as social media for information about products. For small businesses, it can be extraordinarily difficult to track all of these different channels while still maintaining operations. CRM software can make it easier for you to track your customer relationships on a multichannel level. These relationships can then be analyzed for key business insights, which make it even easier for you to maintain engagement and bolster your sales.
4. CRM Can Vastly Improve Customer Retention
Small business owners who focus on customer retention can build their sales revenue much faster. Customer retention is known to be far less expensive than customer acquisition, in addition to creating loyal customers that will further your brand. By adopting a CRM solution and maintaining your customer base, you'll be able to grow on a more stable foundation.
5. CRM Can Increase Sales Revenue with Smaller Sales Departments
Each sales team member will be able to leverage a customer relationship management solution to further their individual sales, increasing revenue on a per member basis. This allows your business to operate with a smaller, leaner sales team, cutting costs while improving profits.
Through the right CRM, small businesses can reduce their overhead and increase their profits, thereby making it easier for them to differentiate themselves from their competitors. CRMs improve business on all levels, making it easier for your business to focus on what's most important: your customer. To speak with an expert about how CRM software can benefit your small business, contact us today.