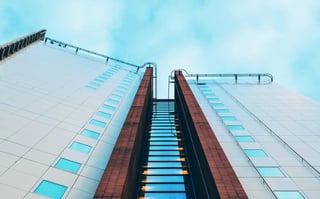 Why use Microsoft Dynamics CRM for distribution and logistics companies? Microsoft Dynamics CRM is a fully-featured relationship management suite that is easily integrated into other Microsoft products and able to propel your business to new heights of efficiency. In the distribution business, reliability and productivity are your gold standards—if you don't operate at 100%, you can't provide a competitive service to your clients. Here, we share how Microsoft Dynamics CRM can help.
4 Reasons Your Distribution Business Should Use Microsoft Dynamics CRM
1. Streamline Your Distribution Operations
Microsoft Dynamics CRM is designed to streamline your business processes, thereby improving the efficiency of your administrative operations. You'll be able to connect with your customers more effectively, meet their needs faster, and even grow to anticipate their needs over time with the proper data. Client acquisition and retention can all be better managed through Microsoft Dynamics CRM, which offers marketing functionality, lead scoring, and analytics.
2. A Tailored and Customized Solution
One of the biggest advantages to Microsoft Dynamics CRM is that it can be customized to the specific needs of any business, including those in the distribution and manufacturing sectors. Distribution is a unique field with an emphasis on supply chain management and logistics. Microsoft Dynamics CRM can be modified to make these business elements more efficient. Better still, customization can often be done without the need for complicated coding, since Dynamics can be modified with a simple point and click. Elements such as entity view, service calendars, and forms, can all be modified as needed.
3. Mobile and Accessible
In distribution and logistics, you frequently find yourself on-the-go. Whether keeping your workers mobile in the warehouse or checking on inventory and customer requests in the field, you need a CRM and MRP solution that can be accessed from anywhere. Microsoft Dynamics CRM is a fully mobile platform, with advanced Microsoft phone applications and Windows 8 applications that can be used across multiple platforms. This includes everything from timesheets to expense tracking and approvals.
4. Advanced Lifecycle Services
When it comes to technology in a distribution center, any big changes have the potential for disruption. Microsoft Dynamics CRM comes with advanced lifecycle services designed to manage the application lifecycles within the organization. This improves a powerful incident resolution system, providing better security and easy implementation of updates and upgrades.
Why use Microsoft Dynamics CRM? Microsoft Dynamics CRM is one of the most robust and versatile solutions for distribution, logistics, warehousing, and manufacturing companies. Backed by one of the most versatile and in-depth CRM and ERP solutions providers, Microsoft Dynamics CRM is well-integrated into the Microsoft product line, well-supported, and targeted towards enhancing the performance of your distribution company at all levels. Through Microsoft Dynamics CRM, you will be able to better facilitate your operations, improving the reliability of your services and your customer care. To learn more about the benefits of Microsoft Dynamics CRM, contact us at IES today.